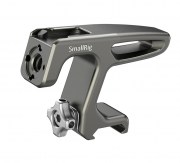 SmallRig Mini Top Handle for Light-weight Cameras (NATO Clamp) 2758
SmallRig Mini Top Handle for Light-weight Cameras (NATO Clamp) HTN2758  ด้ามจับบนชุดริก สำหรับกล้อง DSLR, Mirrorless หรือกล้องขนาดเล็ก ช่วยให้การจับถือถนัดยิ่งขึ้น ขนาดเล็กกะทัดรัด น้ำหนักเบาเพียง 92 กรัม ติดตั้งเข้ากับราง NATO  ช่องเสียบฮอทชูด้านบนพร้อมสลักล็อก และรูน๊อต ARRI ขนา 3/8" สำหรับติดอุปกรณ์เสริม เช่น ไมค์, ไฟ LED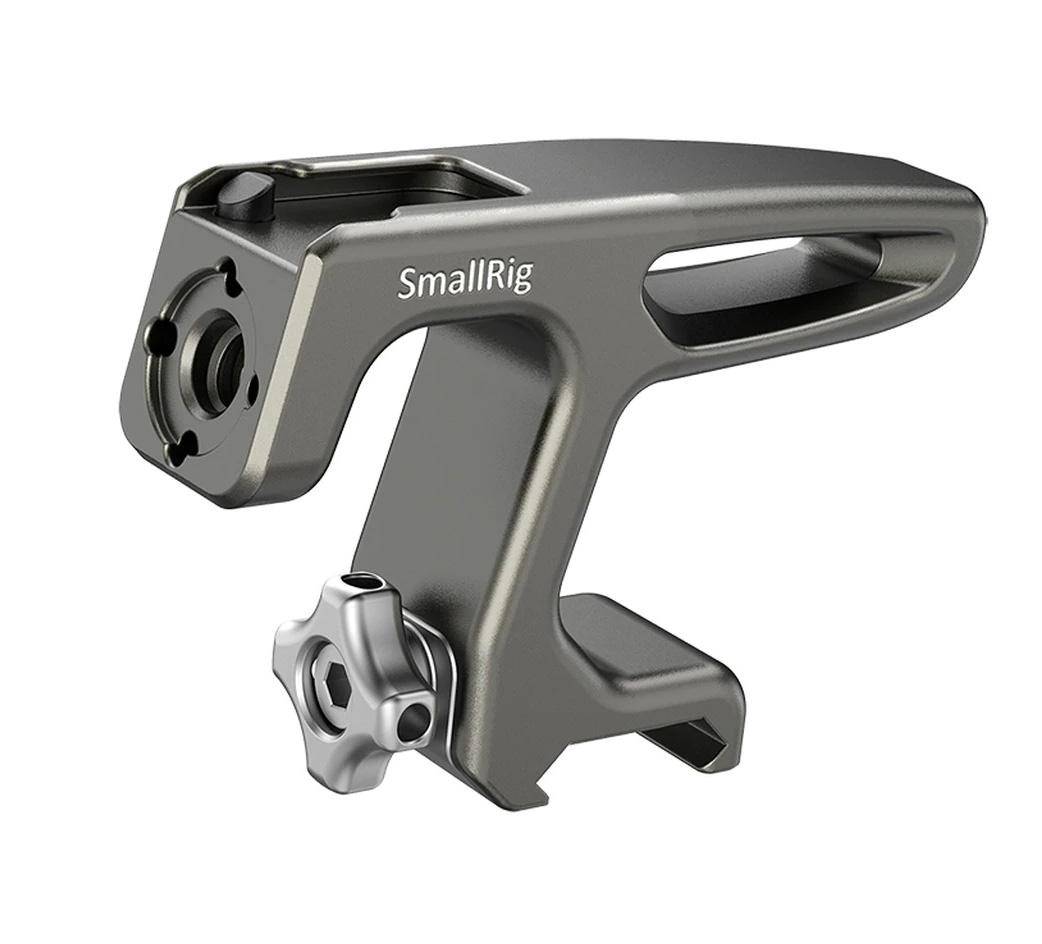 Key Features:
1. Designed for mirrorless, digital cameras, and other small cameras.
2. Compact and providing a comfortable grip.
3. Mounts to standard NATO rail.
4. ARRI 3/8"-16 accessory mount.
5. Cold shoe mount with the anti-off button.
SmallRig Mini Top Handle for Light-weight Cameras (NATO Clamp) HTN2758 is ergonomically shaped for comfortable shooting experience. Quickly mounted to the NATO rail on the top of the cage and tightened by a knob screw, it perfectly fits your small-sized cameras to keep the setup compact for daily shootings. It features an ARRI locating hole on the front for accessories like SmallRig Monitor Holder BSE2348, and a cold shoe mount with the anti-off button on the top for small devices like a mic or a LED light. It weighs only 92g and is very low-profile for easy storage.
Designer: Kylin Wu、Nico Robin
Note:
1. Despite every effort to accurately depict product colors, please understand that actual colors may vary slightly due to variations in lighting and devices you might be using.
2. This handle serves mainly as a mini grip and maybe too small if you have very large hands, please kindly check other handles on our website if you prefer larger ones.
Compatibility:
For small cameras
Package Includes:
1 x Handle
1 x Hex Spanner
Product Dimensions: 85 x 23 x 56.5mm
Package Dimensions: 106 x 82.5 x 42.5mm
Net Weight: 92g±5g
Package Weight: 132±5g
Material(s): Aluminum Alloy