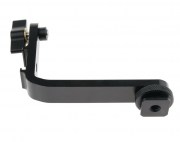 Tilt Arm Shoe Mount L Bracket Holder for DSLR Camera Monitor 5" แขนยึดจอมอนิเตอร์เข้ากับฮอทชูกล้อง รองรับจอมอนิเตอร์ขนาด 5 - 5.5 นิ้ว ปรับมุมก้มเงยได้อิสระ พร้อมช่องเสียบฮอทชูด้านข้างสำหรับติดอุปกรณ์เสริม เช่น ไฟ LED, ไมโครโฟน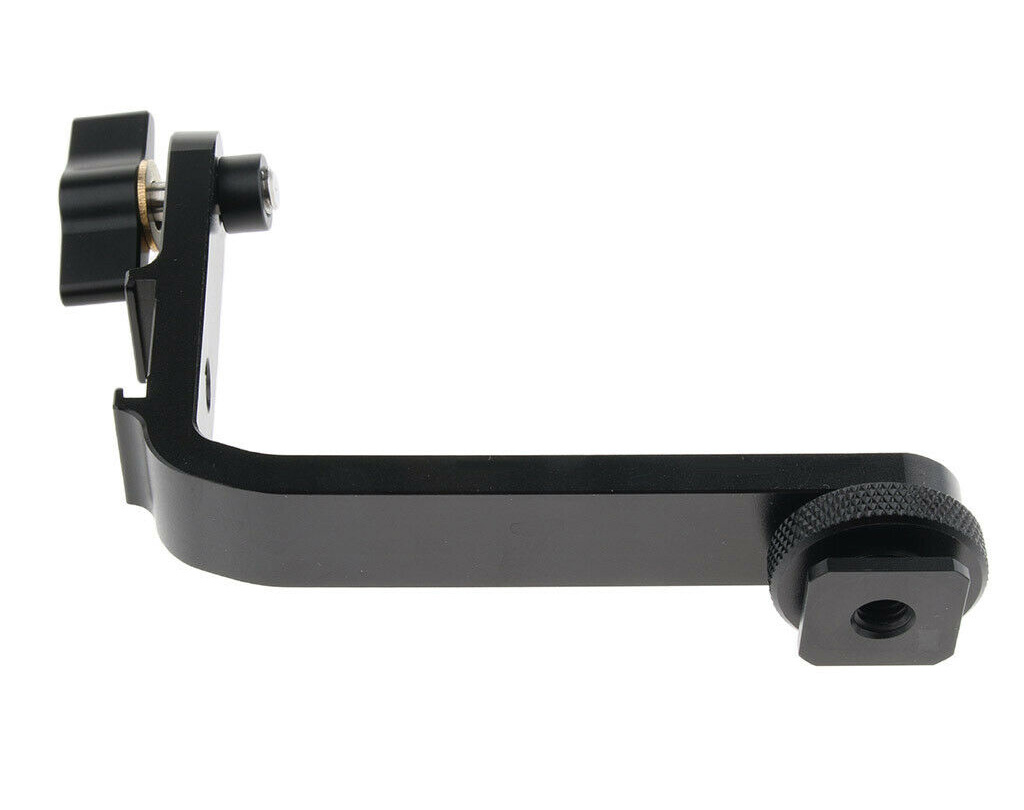 Description:
- This L-shape bracket is very stable and long-lasting.
- Professional Monitor Mount:Comes with standard shoe mount for installation on the DSLR cameras or on the gimbal extension, specially designed for video monitor.
- Humanized design:With one more shoe mount on the side for video light, microphone or other small device for more extension use at the same time.
- Made of CNC aluminum, durable for use.
- Application:Perfect for on camera monitor between 5-5.5".
Specification:
- Material:Aluminum Alloy
- Size:103*62*25mm
- Color: Black