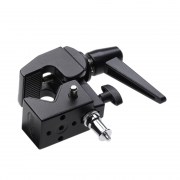 FOKON Super Clamp with Stud
Super Clamp with Stud อุปกรณ์สำหรับจับยึดความแข็งแรงสูง ประยุกต์ใช้งานได้หลากหลาย เช่น ยึดขอบโต๊ะ ขาไฟ หรือท่อต่างๆ รองรับท่อที่มีขนาด 0.5 - 2.1 นิ้ว รับน้ำหนักได้ 15 กิโล มาพร้อมแกนยึดหัวไฟขนาดเกลียว 1/4" และ 3/8"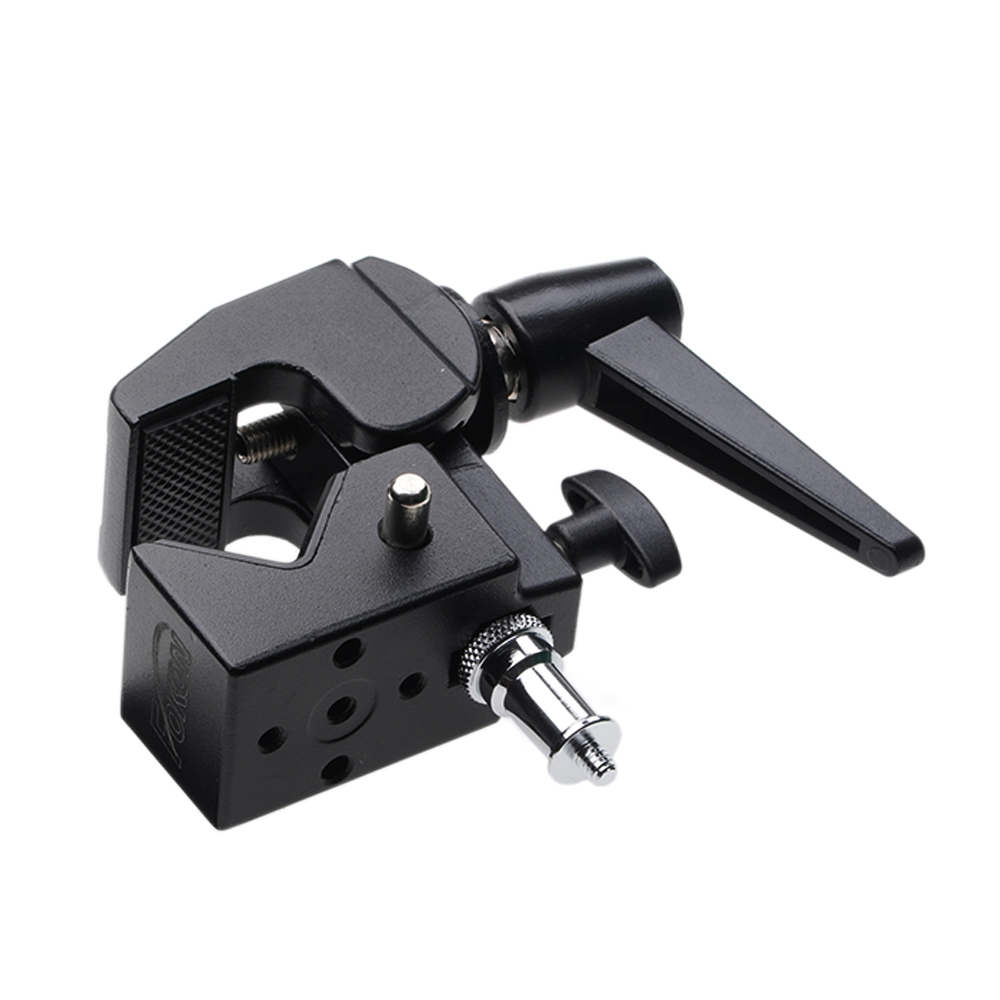 This Super Clamp that has thousands of uses. No camera bag should be without one. The Super Clamp holds just about everything: cameras, lights, umbrellas, hooks, shelves, plate glass, cross bars, even other Super Clamps! And they hold these items to just about everything: poles, posts, tripod legs, pipes, doors, stands, and beams - virtually any support you can get the Super Clamps wide jaws around..
SPECIFICATIONS
- Attachment :16mm hexagonal + M5& 1/4" threads attachment type
- Clamp Range - Max. (Round Tube) : 2.17 in
- Clamp Range Min Round Tube : 0.51 in
- Color : black color
- Load Capacity : 33.07 lbs
- Material : aluminum
- Weight : 0.9 lbs 
PACKAGE INCLUDES
- 1 x Super Clamp
- 1 x Standard Stud