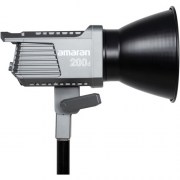 Aputure Amaran 200d LED Light
Aputure Amaran 200d LED Light ไฟ LED กำลังไฟ 200W ควบคุมผ่านแอพ Sidus Link มีเอฟเฟกต์ในตัว
ไฟ LED COB ขนาด 200W ความสว่างเทียบเท่าไฟทังสเตน 1500W

ปรับกำลังไฟได้ 0 - 100%

ให้สีเที่ยงตรงด้วยค่า TLCI 95+

น้ำหนักเบาพกพาสะดวก

รองรับอุปกรณ์เสริมเมาท์ Bowens พร้อมที่ใส่ร่มในตัว

เอฟเฟกต์ในตัว 8 แบบ

ควบคุมผ่านแอพ Sidus Link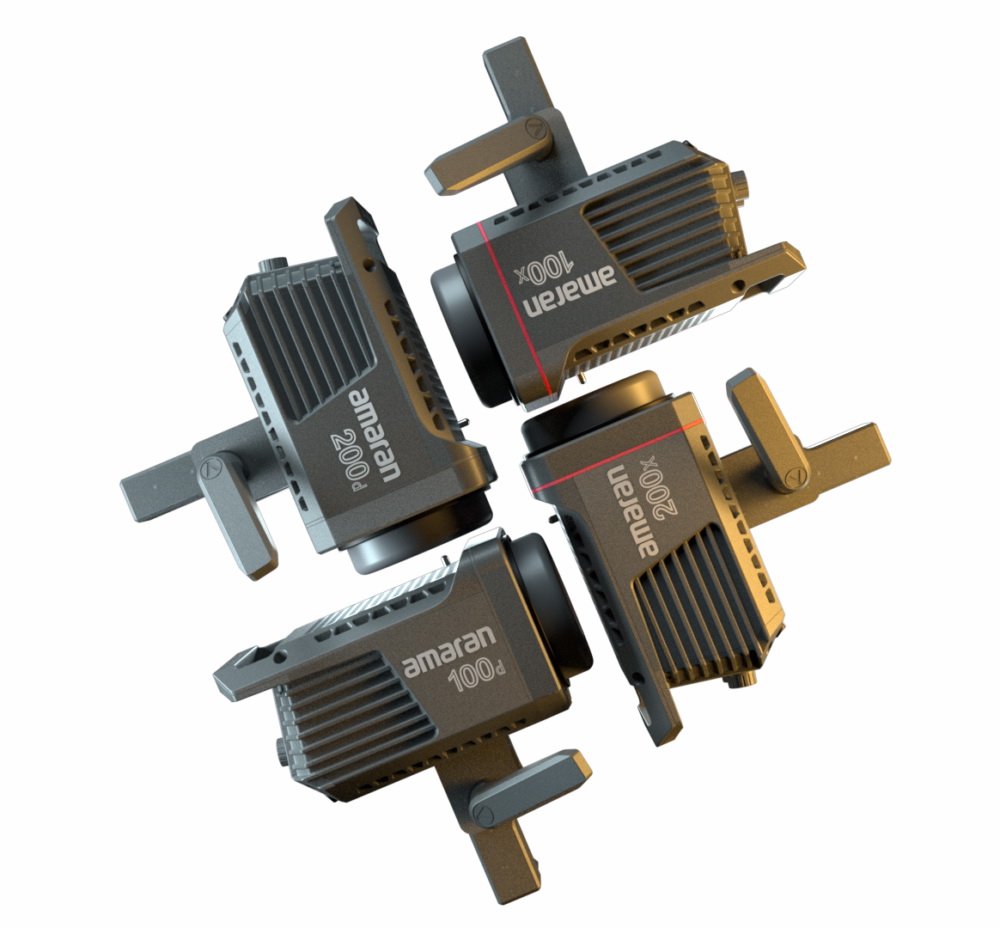 CREATIVES REJOICE
The Amaran 200d is a daylight point-source LED fixture with stunning brightness and wireless Bluetooth app control. Amaran provides the ultimate lights for content creators, interviews, portrait photography and video production.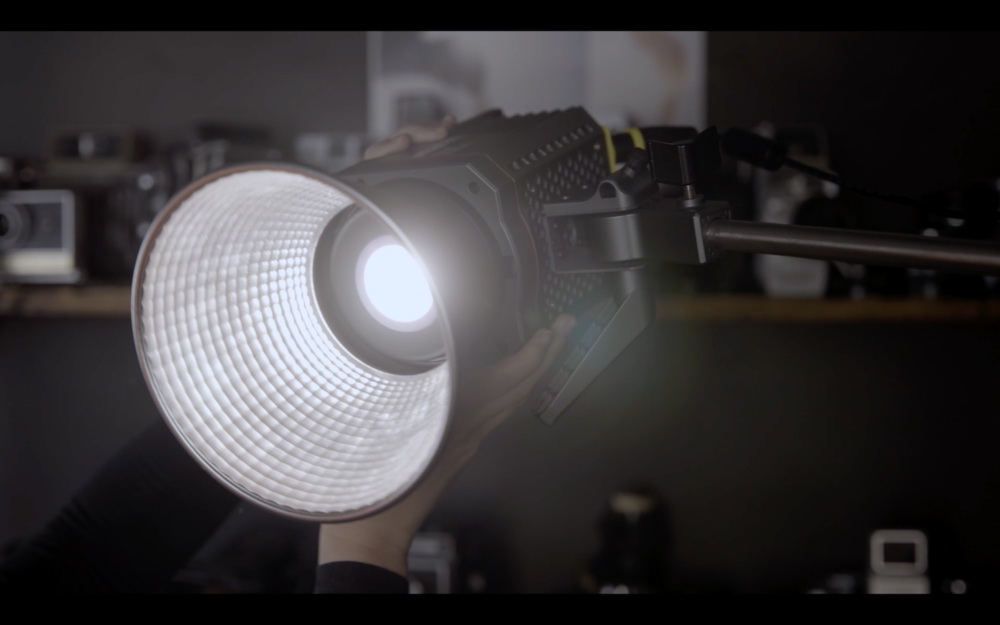 ULTRABRIGHT OUTPUT
When it comes to lighting, output is like horsepower. Using cutting-edge LED technology, the Amaran 200d uses its 200W COB LED output to create an equivalent to a 1500w tungsten light. It also features 0% to 100% dimming control to ensure that you can always find the right level of illumination for your scene. Meet the brightest (and darkest) light in your kit.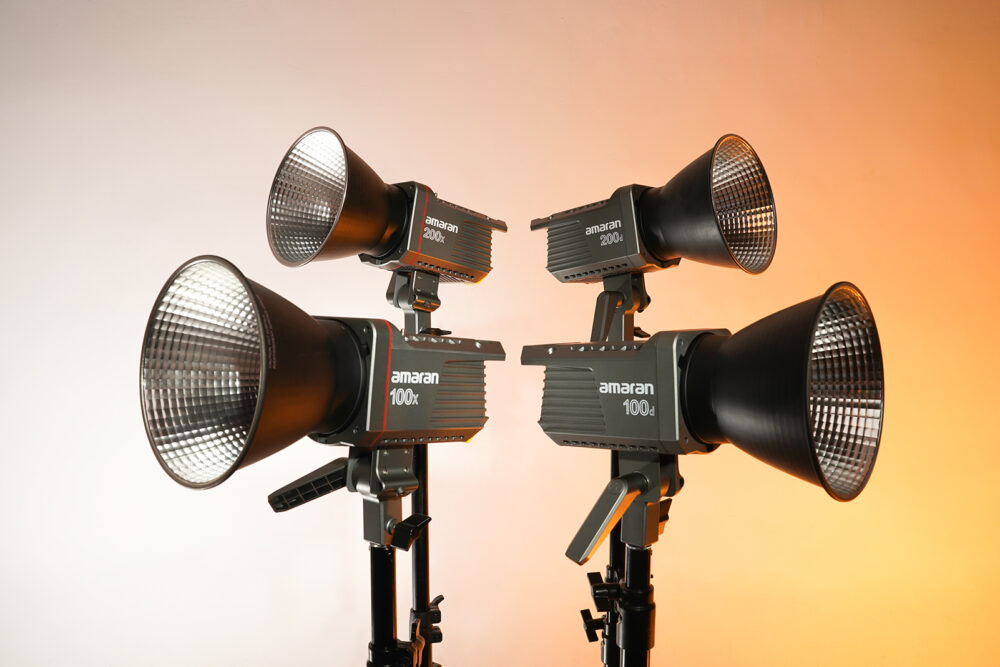 BEAUTIFUL COLOR FIDELITY
Many do not realize that light affects the very colors that we see. Bad light can bring nasty green or magenta hues that make your subject look sick. On the flip side, great lighting has the power to bring out the most brilliant colors found in nature. Scoring a 95+ (out of 100) on the Television Lighting Consistency Index, the Amaran light series guarantees that you see beautiful colors on every shoot.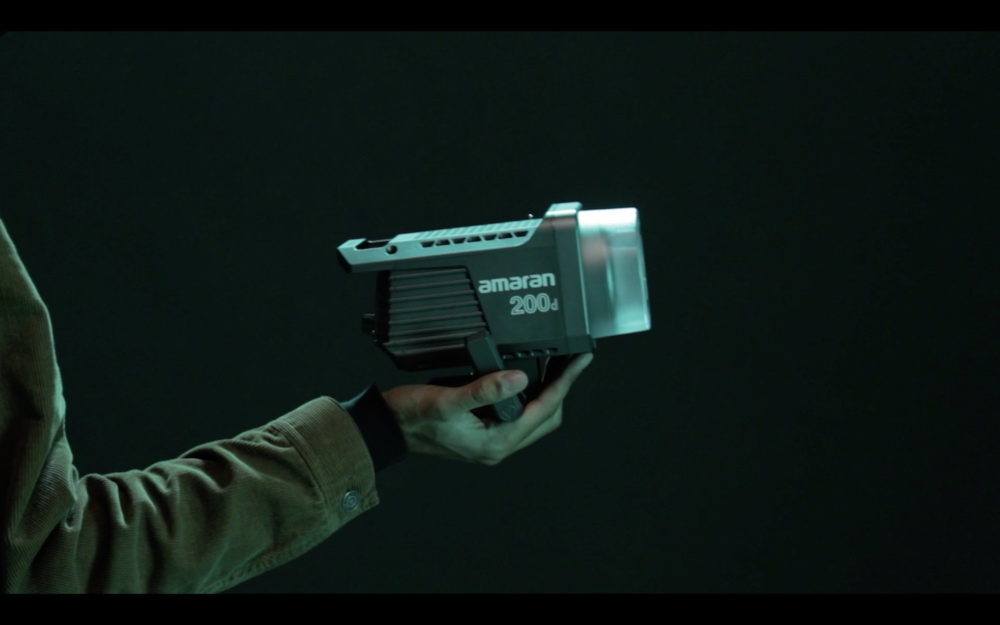 ALL-IN-ONE BUILD
Speed and portability matter. Featuring all-in-one housing, the Amaran 200d is a fully integrated fixture making it one of our easiest studio lights to adjust and transport. The total weight of the kit is only 3.96 kilograms (8.7lbs) and the built-in fan ensures that the LED remains cool no matter how long your shoot goes on for.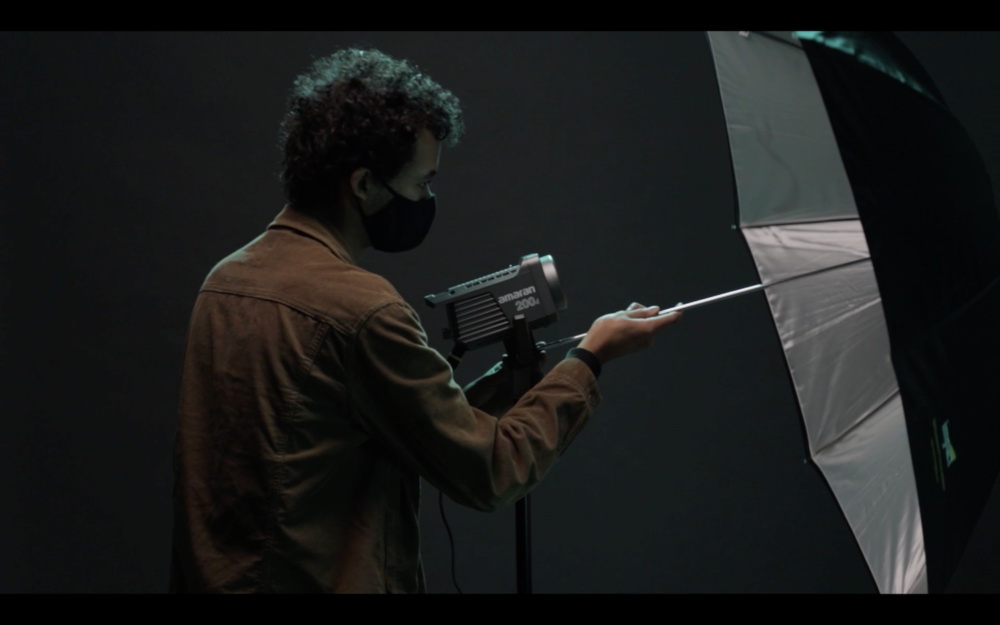 UNIVERSAL ACCESSORY MOUNT
The Amaran 200d uses a Bowens Mount meaning that it can be transformed to take on the quality of almost any light. Whether you need soft light, hard light or even a spotlight, the accessory mounting system of the Amaran 200d means that it is compatible with almost all Aputure lighting modifiers like the Light Dome, Fresnel or Lantern. In addition to the Bowens Mount, the Amaran 200d also has an umbrella holder for even faster speed and softness.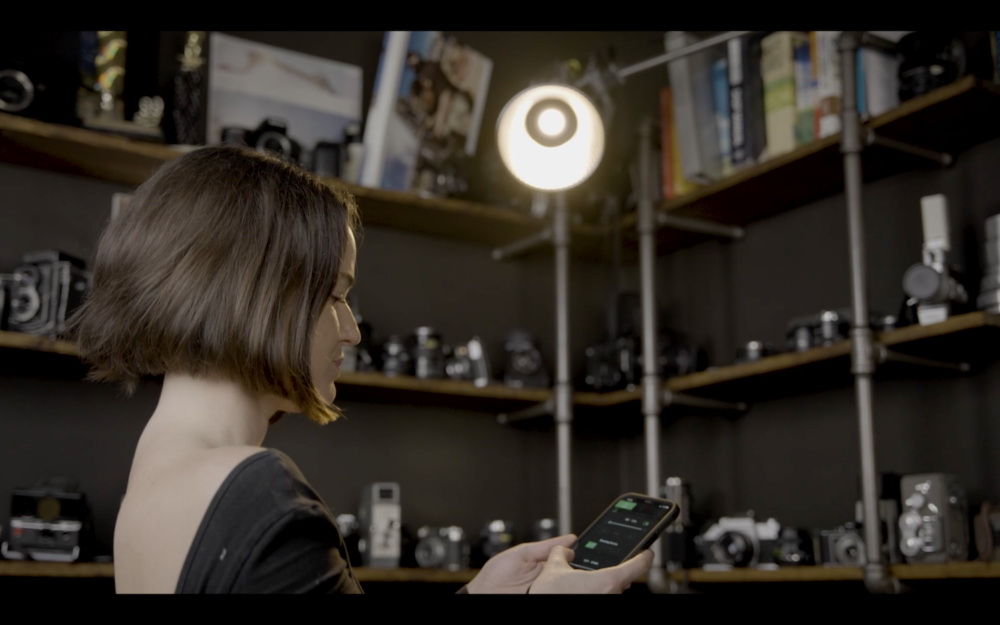 BUILT-IN EFFECTS
The Amaran 200d also launches with 8 built-in lighting FX, such as, "Paparazzi," "Fireworks," "Lightning," "Faulty Bulb," "TV," "Breath," "Flash," and "Explosion," opening up new possibilities for precise lighting control.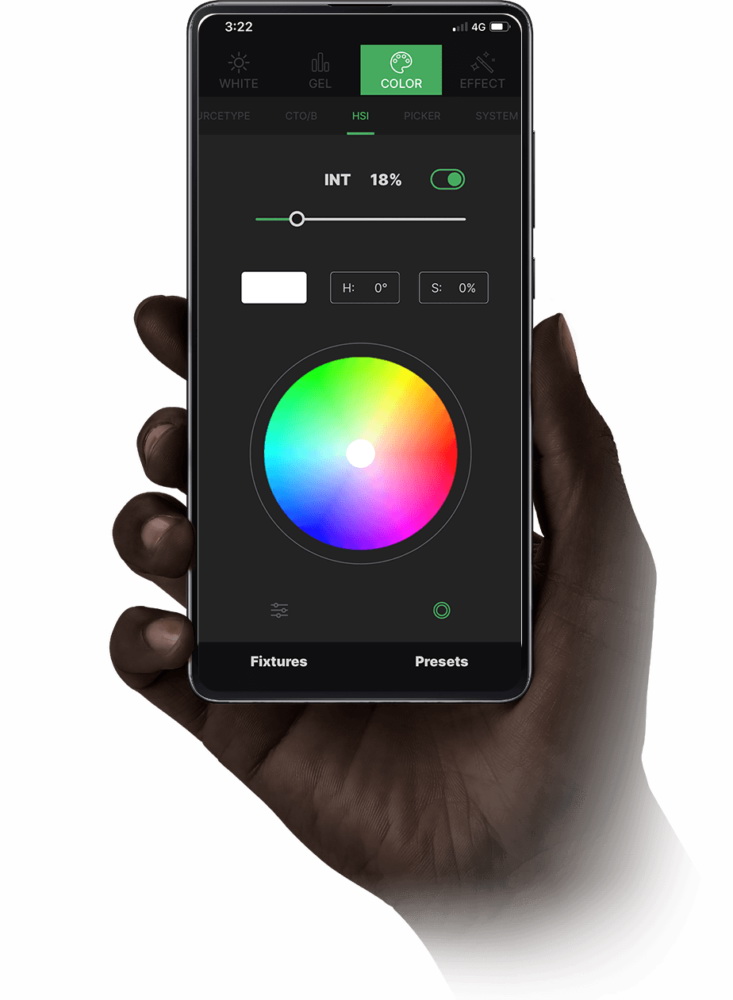 SIDUS LINK COMPATIBILITY
Lighting should be fun. With the integration of Sidus Mesh, the Amaran 200d gives you professional lighting control with a single app. Mesh technology means that every light in the Aputure and Amaran series will automatically connect to each other and expand the range of your network. With the Sidus Link App, you can control up to 100 lights from your smartphone or tablet. Adjust each light to perfection by adjusting aspects like brightness, color temperature, effects, and even programming effects between multiple fixtures.
Specifications 
| | |
| --- | --- |
| CCT | 5600K |
| CRI | 95+ |
| TLCI | 95+ |
| CQS | 92 |
| SSI (D56) | 74 |
| Beam Angle, Native (COB) | 105° |
| Beam Angle, w/ Hyper Reflector | 55° |
| Output Wattage | 200W |
| Power Consumption | 250W |
| Operating Current | 5.2A |
| Operating Voltage, Battery | 48V/5.5A |
| Operating Voltage, Power Supply Output | 48V |
| Operating Voltage, Power Supply Input | AC 100~240V 50/60HZ |
| Operating Temperature | -20°C~45°C |
| Control Methods | On-board, Sidus Link (Sidus MeshTM) |
| Wireless Operating Range (Bluetooth) | ≤ 80m |
| Screen Type | LCD |
| Firmware Upgradeable | Sidus Link OTA |
| Cooling Method | Active Cooling |
| Power Supply Head Cable | 3-pin XLR (3m) |
| Max Head Cable Length | 3m |
| AC Power Cable | Locking IEC AC Power Cable (1.5m) |
| Accessory Mount | Bowens Mount |
| Umbrella Holder | Yes |
| Mounting | 16mm | 5/8in (Baby Pin) |
| Weight, Lamp Head | 1577g / 3.477lbs |
| Weight, Power Supply | 813g / 1.792lbs |
| Weight, Total w/ Box | 3960g / 8.73lbs |
| Dimensions, Lamp Head w/o Mounting Column | 207*115*115mm / 8.15*4.528*4.528in |
| Dimensions, Lamp Head w/ Mounting Column | 207*154*212mm / 8.15*6.063*8.346in |
| Dimensions, Lamp Head w/ Mounting Column & Reflector | 313*185*247mm / 12.323*7.283*9.724in |
| Dimensions, Power Supply | 170*84*30mm / 6.693*3.307*1.181in |
| Dimensions, Carrying Box | Carrying Box |
PHOTOMETRICS
Distance
1m
3m
5m
 
Bare Bulb (105°)
8,200 Lux
980 Lux
380 Lux
 
Bare Bulb (105°)
762 Fc
91 Fc
35 Fc
 
Hyper- Reflector (55°)
65,000 Lux
6,100 Lux
2,100 Lux
 
Hyper- Reflector (55°)
6,038 Fc
566 Fc
195 Fc