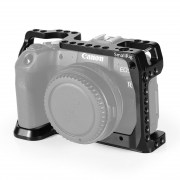 SmallRig Cage for Canon EOS RP 2332
SmallRig Cage for Canon EOS RP CCC2332 ชุดริกสำหรับกล้อง Canon EOS RP ยึดแน่นด้วยน๊อต 1/4" และพินกันหมุน รูน๊อตขนาด 1/4", 3/8" และ Arri สำหรับติดอุปกรณ์เสริม ฐานด้านล่างเพลท Arca ในตัว พร้อมไขควงซ่อนในตัวเคจ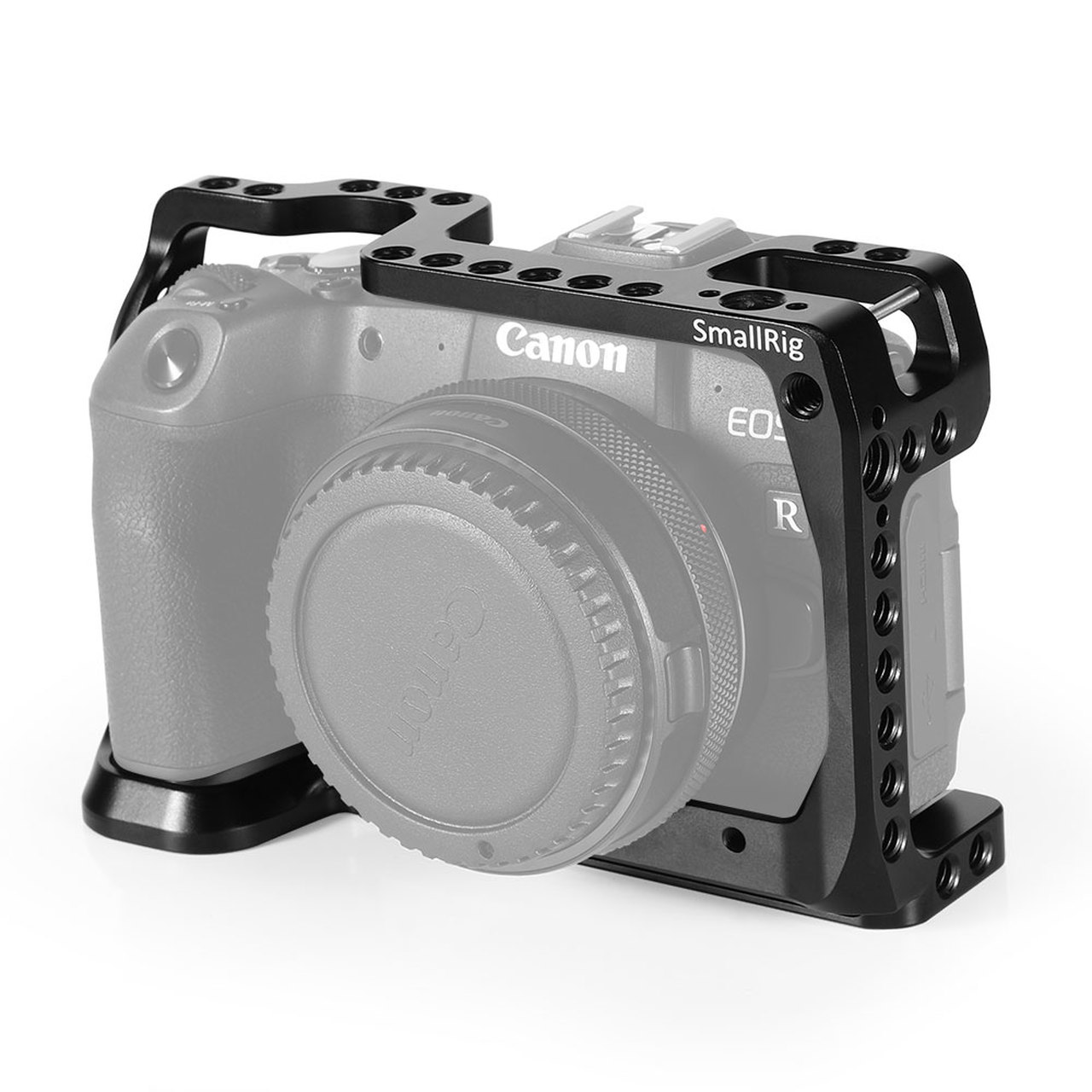 Key Features:
1. A form-fitting full cage specifically designed for Canon EOS RP
2. The Camera is firmly fixed to the cage by a 1/4 screw and an anti-twisting pin
3. Multiple 1/4''-20 & 3/8''-16 threaded holes and ARRI locating holes
4. Built-in Arca-compatible plate on the bottom
5. Built-in screwdriver on the bottom
SmallRig Cage for Canon EOS RP CCC2332 is a form-fitting full cage. It mounts to the camera's tripod socket by a 1/4''-20 screw, with a locating pin and rubber cushions on the base plate to prevent twisting. It comes with multiple 1/4''-20 and 3/8''-16 threaded holes allowing mount of accessories. For example, you can mount SmallRig Top Handle 1984 and SmallRig Wooden Side Handle 2093 for hand-held shooting, and attach SmallRig Cable Clamp 1679 to protect the HDMI cable and port. ARRI locating holes on the cage are designed to work with SmallRig Ball Head Magic Arm 2115 so the monitor can be mounted without twisting problems. The cage features a built-in Arca plate on the bottom which makes it convenient to directly mount on Arca-compatible clamps. The cage maintains full access to the camera's buttons, ports, and battery. It comes with attachment points for hand straps and neck-straps. An included flat screw-driver at the bottom is designed to tighten or detach the camera.
Designer: Evans Pan
Compatibility:
Canon EOS RP
Package Includes:
1 x Cage
Product Dimensions: 149 x 99 x 64mm
Package Dimensions: 160 x 120 x 68mm
Net Weight: 189g
Package Weight: 278g
Material(s): Aluminum Alloy