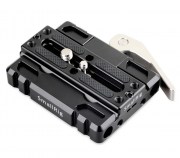 SMALLRIG ARCA Swiss Quick Release Baseplate Pack 1817
SMALLRIG ARCA Swiss Quick Release Baseplate Pack 1817 เพลทติดกล้อง ARCA Swiss แบบปลดล็อคเร็วพร้อมฐาน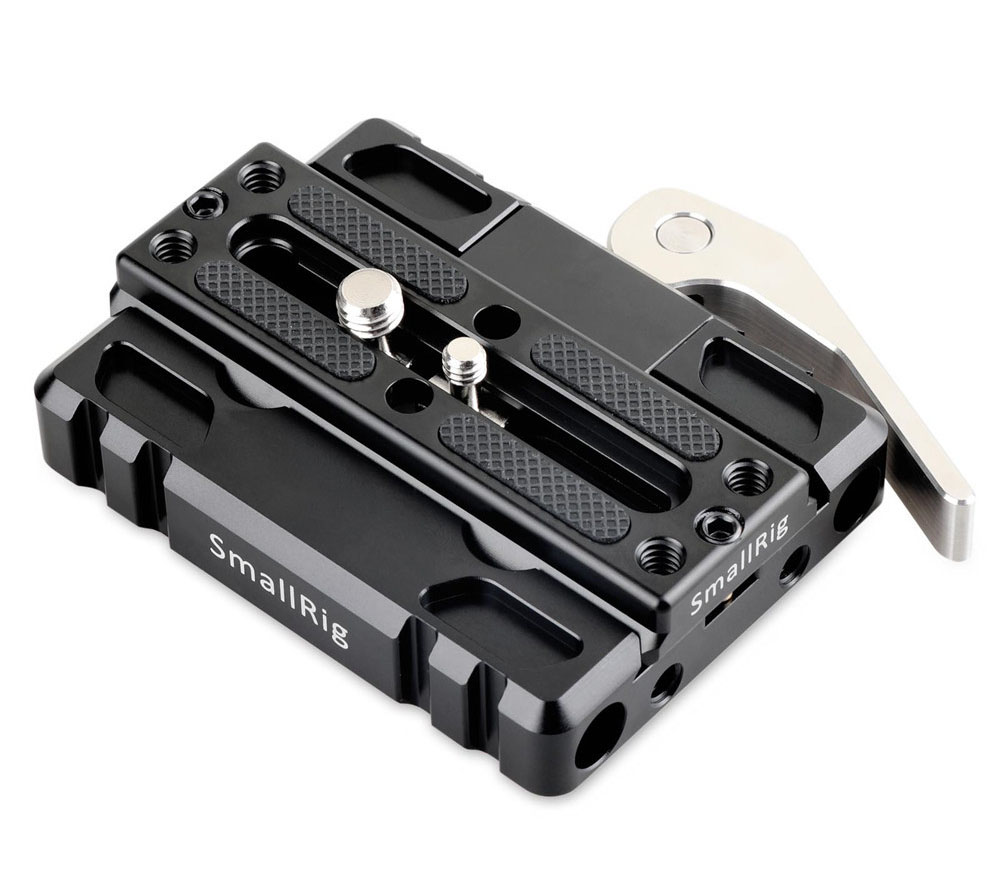 SmallRig ARCA Style Quick Release Baseplate Pack (With ARCA Plate) 1817 is a trustworthy platform that make your shooting process more easy and cheerful. It can be used on tripods, sliders, DJI Ronin and more, switch them effortless. 
The lever is actually a Touch-and-Go quick release system that allows you to fasten and release a arca plate quickly. Besides, it features the ability that you don't have to slide plate into it, but put it in directly. At the bottom of the baseplate, there are a number of 1/4" and 3/8" threaded holes for fixture and expanding function.
What's more, 
It's sold together with a custom-designed Arca plate, which can be placed on surface reposefully. The price of the whole module is cheaper than single receiver of similar products.
Key Features:
Can make moving from handheld to tripod, DJI Ronin and to sliders effortless.
Quick Release, and put plate in directly.
With reposeful Arca plate
Compatibility:
SmallRig Arca Swiss Quick Release Plate 1710
SmallRig Arca Swiss Quick Release Plate 1708
SmallRig ARCA Quick Release Plate 1869
Package Includes: 
1 x Baseplate
1 x ARCA Quick Release Plate 1869
1 x 1/4''-20 Screw
1 x 3/8''-16 Screw
Product Dimensions: 97x73x25mm 
Net Weight: 327g
Package Size: 120x100x40mm
Package Weight: 331g
Material: Aluminum Alloy&Stainless Steel