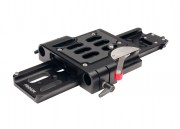 Proaim 15mm Quick Release Camera Base Plate with Dovetail (ARRI Standard)
Proaim 15mm Quick Release Camera Base Plate with Dovetail (ARRI Standard) Baseplate มาตรฐาน Arri พร้อมช่องใส่ Rod 15 mm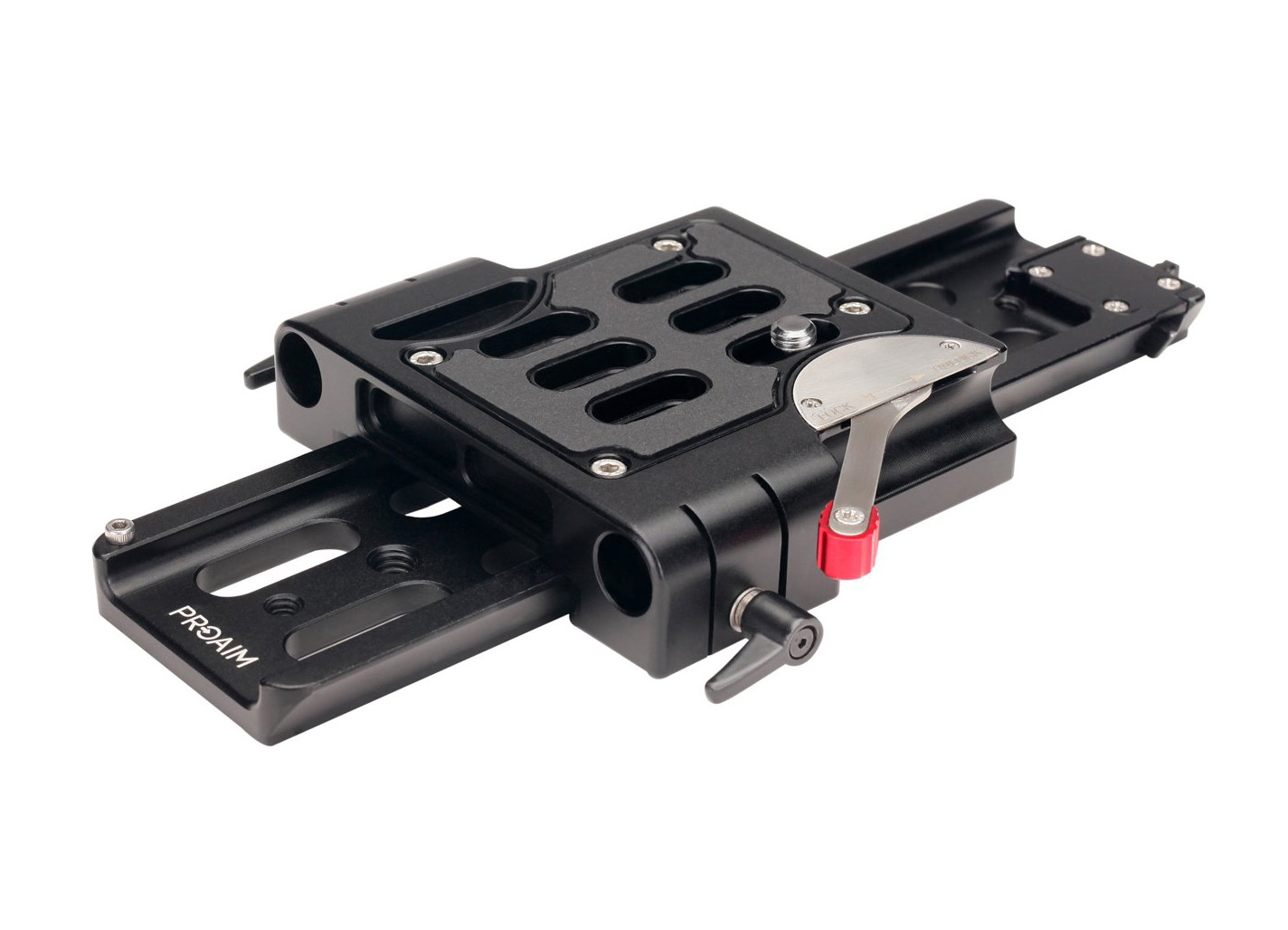 In The Box
Proaim 15mm Camera Base Plate
Proaim Dovetail Tripod Plate
(2) 3/8"-16 screws
(2) 1/4"-20 screws
PROAIM 15MM BASE PLATE
The Proaim 15mm Base Plate is an ARRI standard bridge plate with 15mm studio offset spacing and rods spaced 100mm center-to-center. This Industry standard spacing ensures proper alignment for all of your accessories. It can be converted from RED standard height to ARRI standard height, making it compatible with any type of camera rig. The rubberized top coating prevents twisting and slotted design accommodates non-standard screw spacing.
CAMERA COMPATIBILITY
It is compatible with all DSLR Video cameras including Blackmagic Panasonic RED WEAPON/SCARLET-W/RAVEN/EPIC/SCARLET.
When combined with Proaim Canon Base plate, it adapts cameras like Canon's C100 and C300 Mark II/C100/C300/C500.
PROAIM DOVETAIL TRIPOD PLATE
The Dovetail Tripod Plate is an 10" ARRI standard plate with safety catches on each end. It attaches natively to OConnor 2060, OConnor 2575, OConnor 120EX and Sachtler Cine 30. You can also attach it to most other tripod heads via screws.