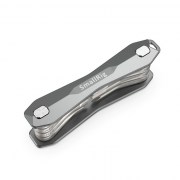 SmallRig Multi-Tool for Camera and Gimbal Accessories 2432
SmallRig Multi-Tool for Camera and Gimbal Accessories TS2432 ชุดไขควงสำหรับกล้องและกิมบอล ประกอบด้วยไขควงแบน 7 มม., ประแจหกเหลี่ยมเบอร์ 1.5, 2.0, 2.5, 3, 4 และไขควงแฉกสองขนาด วัสดุสเตนเลสอย่างดี น้ำหนักเบา แข็งแรงทนทาน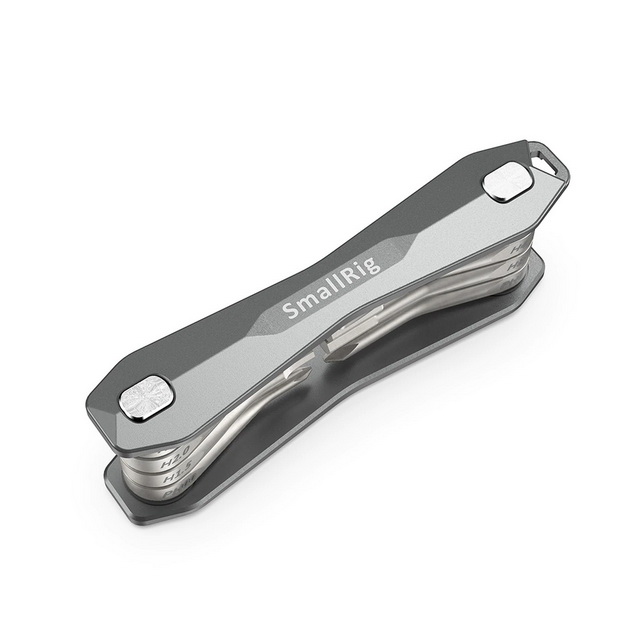 Key Features:
1. Designed for Camera and Gimbal Stabilizer Accessories.
2. Pocket-Sized Folding Multi-Tool.
3. 8 x Fold-Out Tools.
4. Flat Head Screwdriver.
5. Aluminum Alloy & Stainless Steel Construction.
6. Weighs only 55g.
SmallRig Multi-Tool for Camera and Gimbal Accessories TS2432 features a variety of useful fold-out tools for videographers when working with camera gear and gimbal accessories. It is constructed with stainless steel tools and an aluminum casing. This eight-tool screwdriver includes a 7mm length flat head screwdriver, H1.5, H2.0, H2.5, H3, H4 Allen wrenches, and two Phillips head screwdrivers PH0 and PH00. It works well with camera cages, handles, plates and gimbal accessories. Besides, the folding tool consists of almost all screwdrivers which correspond with DJI Ronin S/SC and Zhiyun gimbal stabilizers so that you can use the tool for simple repair. The flat head screwdriver is only 7mm length to fits most flat-head screws. The Multi-Tool weighs only 55g and it's very easy to carry around.
Note:
1. This kit does not include screws.
2. Surface treatment of screwdriver: non-bright surface.
Designer: Sun, Kylin Wu
Compatibility:
Universal
Package Includes:
1 x Folding Tool
Product Dimensions: 75 x 26.3 x 14.6mm
Package Dimensions: 85 x 75 x 24mm
Net Weight: 55g
Package Weight: 80g
Material(s): Aluminum Alloy, Stainless Steel