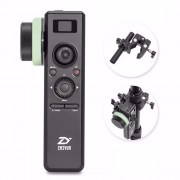 Zhiyun Crane 2 Motion Sensor Remote Control with Follow Focus
รีโมทไร้สายพร้อมฟอลโล่โฟกัสสำหรับ Zhiyun Crane 2 รับส่งสัญญาณด้วยคลื่น 2.4GHz ระยะทาง 10 เมตร ฟังก์ชั่น Motion Sensor ควบคุมทิศทางจากการเคลื่อนไหว แบตเตอรี่ในตัวใช้งานได้นาน 25 ชั่วโมง แผ่นมาร์คเรืองแสงมองเห็นในที่มืด หน้าจอ OLED แสดงสถานะต่างๆ มาพร้อมที่จับยึดอุปกรณ์และสายคล้องคอ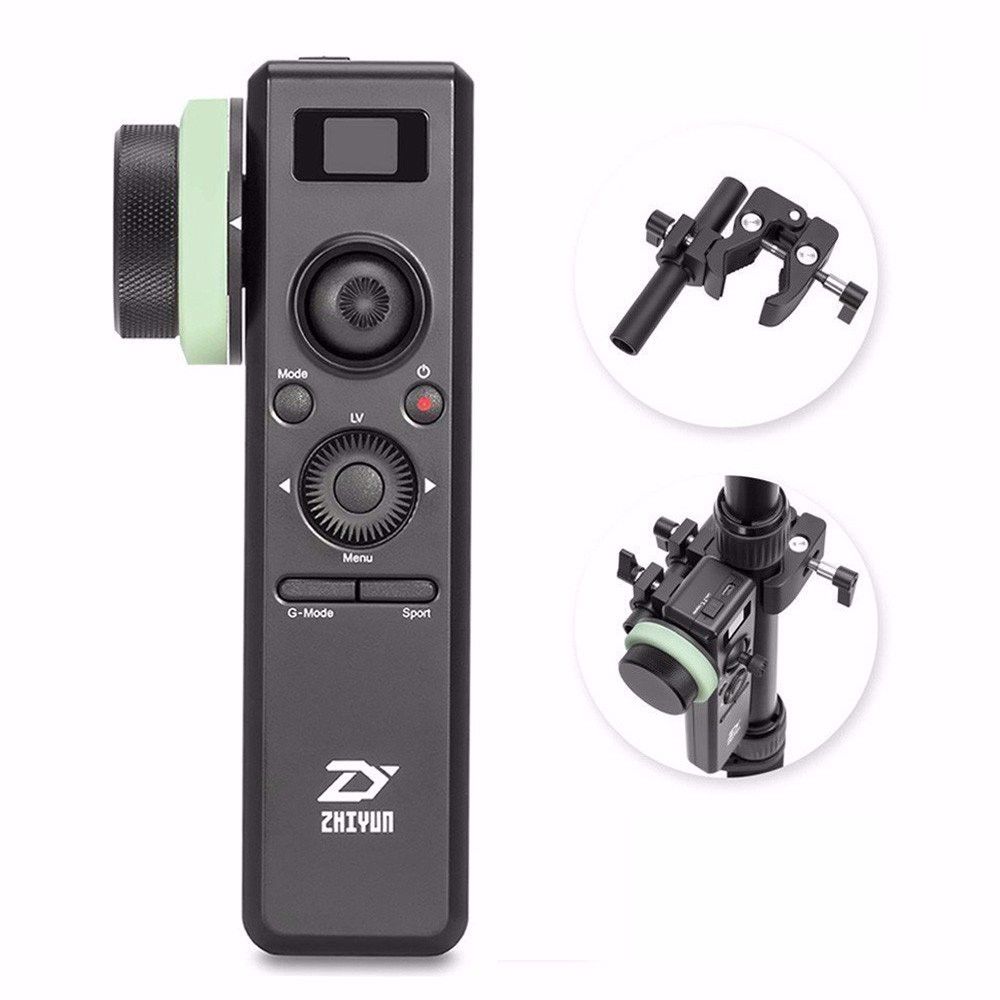 Zhiyun Crane 2 Motion Sensor Remote Control with Follow Focus 2.4G Wireless Control 25 Hours Runtime Visualized Parameters On OLED Screen for Zhiyun Crane 2
Feature:
Adapts 2.4GHz Range up to 10m:  Together with TransMount Mini Dual Grip and extension rod, serves as perfect compansions.
High-precision Follow Focus Rotary Knob: It can sense slight angle variances and present the experience like rotating the camera lensitself. White Making Ring adapts luminous materials, giving you precision follow focus at night. You can also use markers to mark the positions of rotary knob for various shooting needs.
Clear OLED Display: The Intuitive OLED Screen presents a clear display of the gimbal mode,battery level,Bluetoothstatus,and other design,you can adjust camera and stabilizer parameters and relize one-hand operation without need to connect to any phone App,simplifying your shooting significantly.
Installed Easily: The remote control can be installed easily anywhere anytime. No matter being used separately or installed on dual grip or extension rod,the remore control can give you smooth and sensitive control over your stabilizer.
25 Hours Runtime: The built-in 900mAh Li-battery supports a max.runtime of 25 hours.The remore control can easily handle intense and long-hour shooting without missing any good moments.
Specification:
Charging Voltage:5V
Charging Current:1500mA
Battery Runtime:25h
Built-in Li-battery Capacity:900mAh
Effective Bluetooth control Distance:10m (Without blockage.The controllable distance may reduce or increase due to various environments.)
Charging Time:1.5h
Package Including:
1 x Zhiyun Motion Sensor Remote Control
1 x TransMount
1 x Extension Rod
1 x Zhiyun Strap
1 x Remote Cable