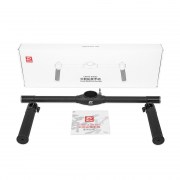 Zhiyun Crane 2 Dual Handle
Zhiyun Crane 2 Dual Handle ด้ามจับสำหรับ Zhiyun Crane 2 ผลิตจากอลูมิเนียมอย่างดี ช่วยให้จับถือกิมบอลสะดวกยิ่งขึ้น รองรับการติดตั้งอุปกรณ์เสริมต่างๆ เช่น จอมอนิเตอร์ รีโมทคอนโทรล ไฟ LED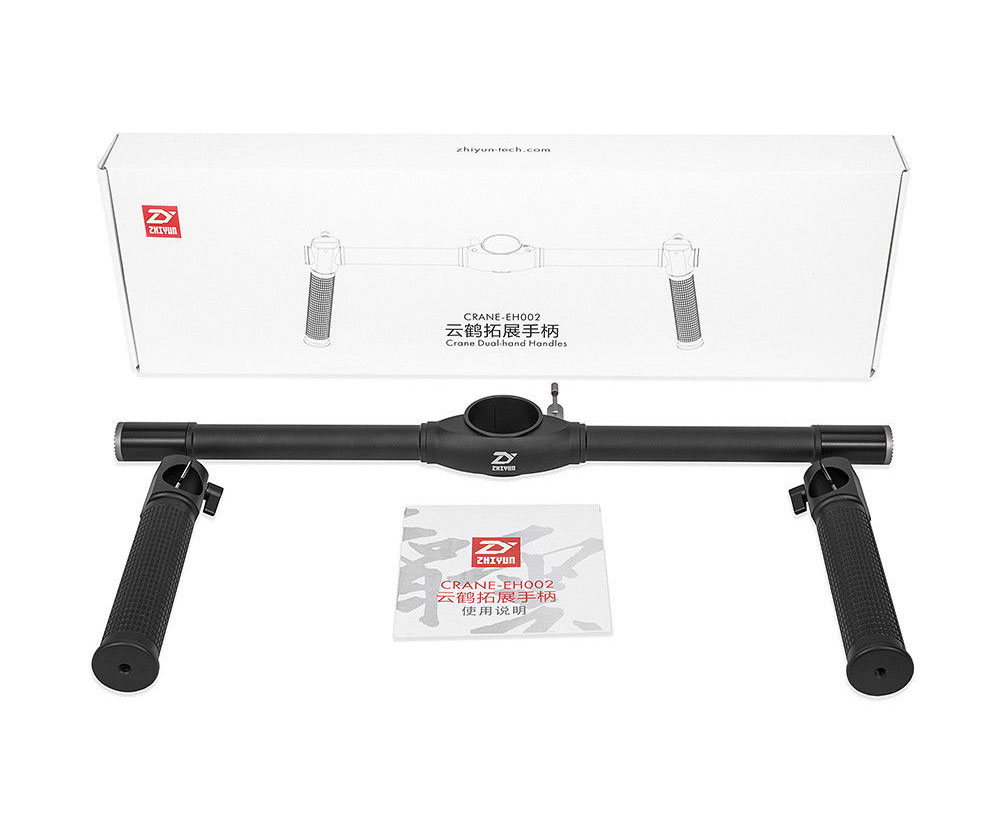 Features:
-The dual handheld grip bracket kit is a tailor-made tool, which spares more room for creation with both hands.
-The holding way with either of or both hands brings more choices for uses.
-The accessories are mainly made of aviation aluminum alloy, characterized with
anti-broke and light features, which make your gimbal flexible in your hands.
-Can be compatible with Zhiyun Crane 2 ,multi-choices of holding ways (including positive grip gesture and inverted grip gesture)
-provide various shooting ways. Can realize shooting in different angles, and finish the shooting in most of circumstances.
-Its handheld part adopts anti-slip design and smooth insertion hole design, comfortable to grip and easy to install. Only require a little effort to screw tight between two handles and balance bar.
Mounting Method:
-Install the handle grips to each side of the horizontal rod.
-Fasten up the locking screws on both handle grips
-Loosen the fastening clamp on the middle, and clip onto the stabilizer at the proper position.
Specification
Material: Aluminum alloy
Color: Black
Compatible Stabilizer: Zhiyun Crane 2
Handheld Part Length: 17cm
Balance Bar Part Length: 48cm
Item Weight: 900g
Package List:
1 * Dual Handheld Grip Bracket Kit