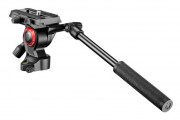 Manfrotto Befree Live Video Head
Manfrotto Befree Live Video Head หัวน้ำมันวิดีโอขนาดกะทัดรัดสำหรับขาตั้งที่มีน๊อตขนาด 3/8" น้ำหนักเบาเพียง 0.4 กิโล รับน้ำหนักกล้องได้ 4 กิโล เพลทติดกล้อง 501PL ใช้งานร่วมกับหัวรุ่นอื่นได้หลากหลาย พร้อมที่วัดระดับน้ำ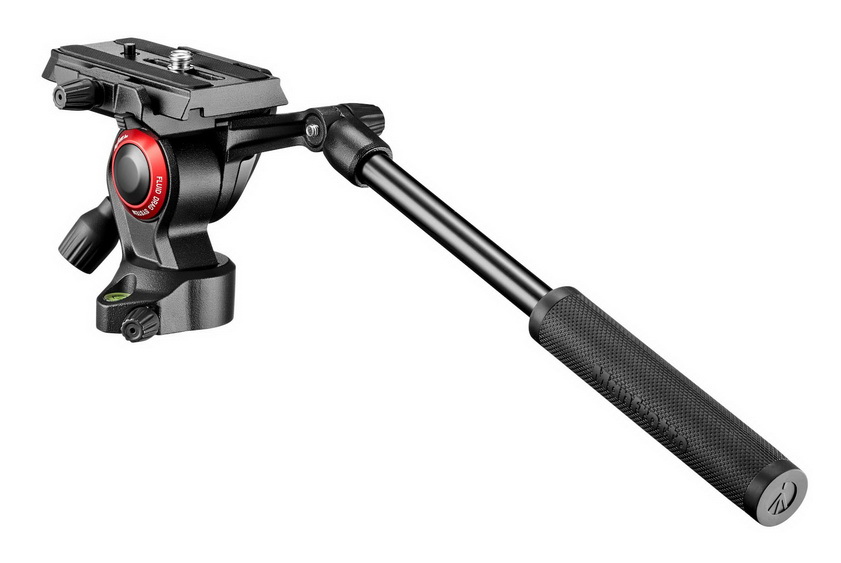 The Befree Live Video Head is Manfrotto's first traveler-style video head and has a minimalist design. It's a fluid head with pan and tilt video features, and has a 40mm flat base with a 3/8"-16 mounting thread compatible with many photo tripods and monopods.
Highly compact, the Befree Live Video Head is easy to set up and use, and is designed for small camera setups weighing up to 8.8 lb. It is ideal for lightweight, mobile applications, such as vlogging.
The Befree Head comes with a Manfrotto 501PL Sliding Quick Release Plate. It also includes a pan bar, which is removable to allow for even more portability.
A knob on the side and another on the front allow you to control pan and tilt drag separately. Another knob on top releases the camera plate. There's also a bubble level. The Befree Head weighs under 1 lb and offers complete 360° of pan movement.
Key Features
Minimalist traveler-style fluid video head weighing under 1 lb
Ideal for lightweight, mobile applications, such as vlogging
Supports up to 8.8 lb
40mm flat base compatible with many photo tripods
Separate pan and tilt drag knobs
Includes 501PL quick release plate and pan bar
360° of pan movement
Bubble level
Specifications
Payload: 8.8 lb (4 kg)
Base: 40 mm flat base with 3/8"-16 mounting thread
Panning Range: 360°
Camera Plate: Includes Manfrotto 501PL Sliding Quick Release Plate with 1/4"-20 Screw
Bubble Level: Yes
Material of Construction: Aluminum
Dimensions 3.8" (9.7 cm) height
Weight: 0.8 lb (0.4 kg)