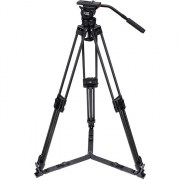 CAMGEAR DV6P CF GS75 Tripod System
CAMGEAR DV6P CF GS75 Tripod System ขาตั้งวิดีโอขนาด bowl 75 mm วัสดุคาร์บอนไฟเบอร์ น้ำหนักเบา แข็งแรงทนทาน พร้อมหัวแพน DV6P รับน้ำหนักได้ 7 กก. พร้อม ground spreader และกระเป๋าผ้าอย่างดี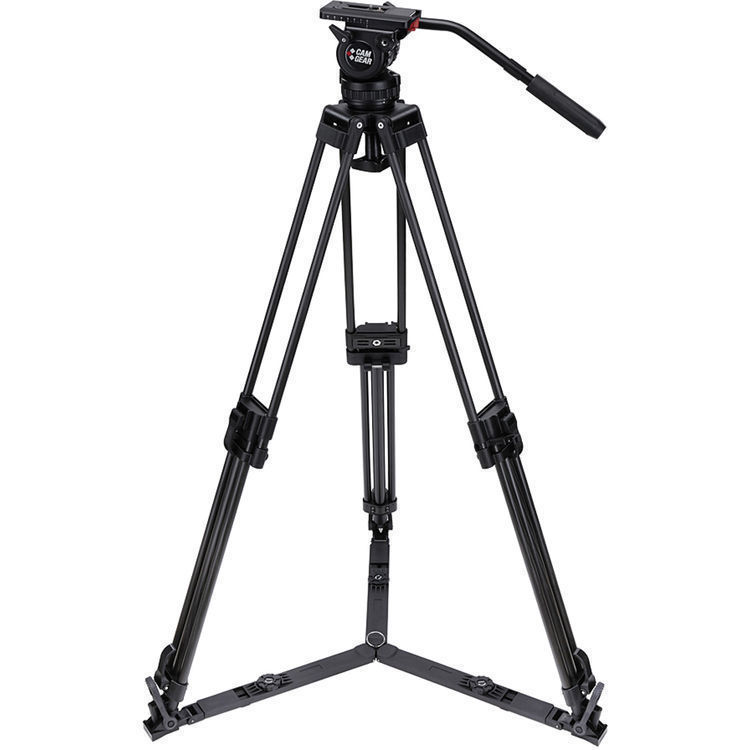 System Configuration
DV6P Fluid Head

T75/CF2 Two-Stage Carbon Fiber Tripod

PB-1 Pan Bar

Ground Spreader

SB-1 Soft Bag
Specification
Payload Range   0-7 kgs/0-15.4 lbs
Weight   5.9 kgs/13 lbs
Maxiumum Height   1.64 m/64.6 in
Minimum Height   0.55 m/21.7 in
Transport Length   0.85 m/33.5 in
DV6P Fluid Heads 75mm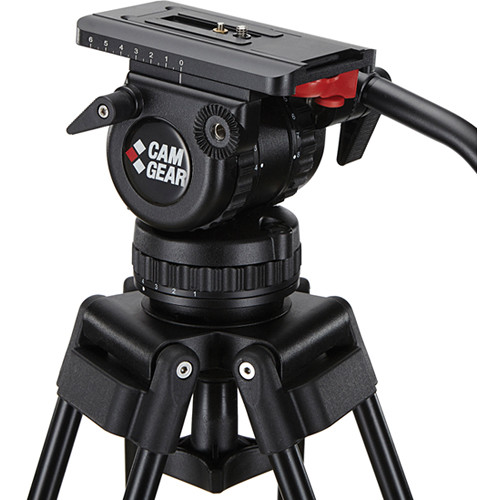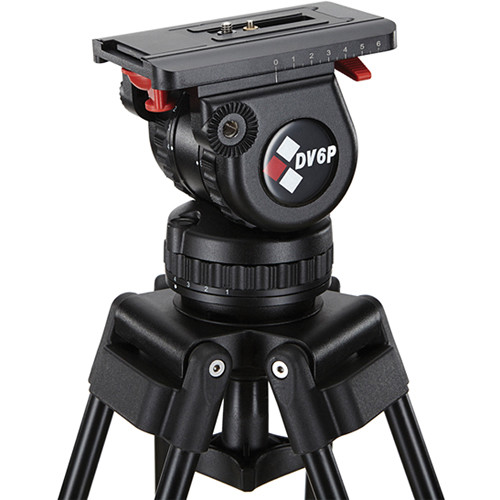 Features
Real professional drag performance, selectable 4 positions pan & tilt drag including zero postion, offer operators the silky smooth movement and precise framing and ensure fast change of drag.

Selectable 8 position counterbalance system give the operator much fine adjustment for the cameras.

With leveling bubble.

Ideal for DSLR configuration and lightweight DV&HDV camcorder.

75mm ball levelling

Equiped with  mini Euro plate quick release system, which enable faster setup of camera.



 Specification
Model Number   DV6P
Payload Range   0-7 kgs/0-15.4 lbs
Camera Platform Type   Mini Euro Plate
Sliding Range   60 mm/23.6 in
Camera Plate   1/4" screw & Pin
Counterbalance   8 steps (1-8)
Tilt & Pan Drag   4 steps (1-4)
Tilt Range   +90/-75°
Pan Range   360°
Operating Temperature   -40° to +60° C / -40 to +140° F
Leveling Bubble   Yes
Weight   2.2 kgs/4.85 lbs
Bowl Diameter   75mm/2.95 in
T75/CF2 Tripods 75mm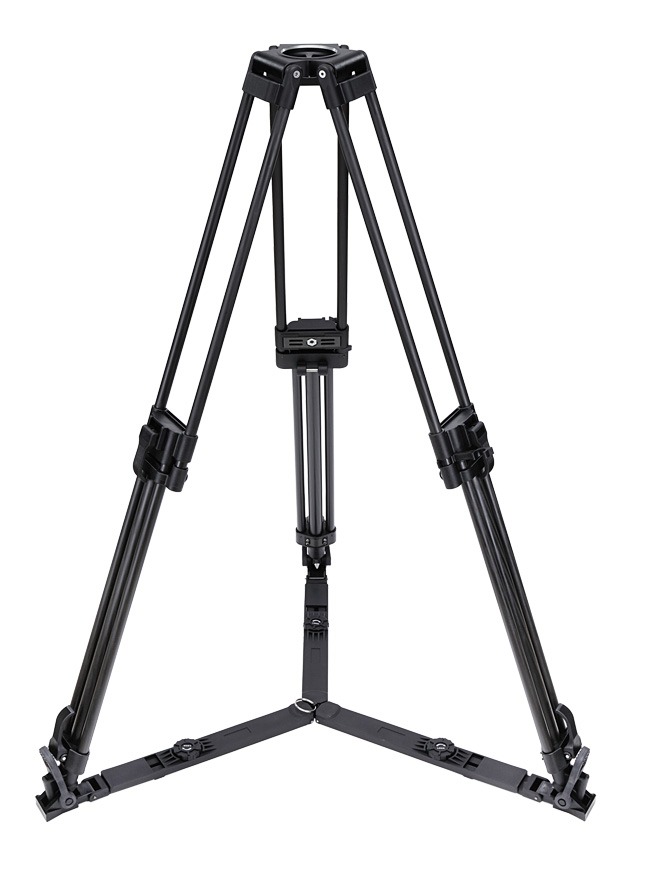 Features
2-Stage 75mm bowl carbon fiber tripod.

Lightweight, solid and robust, support upto 40 kgs/88.2 lbs.

Double extension tripods are ideal for a much wider variety of application.

With  quick locking system and fast action transport clips.

Come with ground spreader and able to use mid level spreader as well.
Specification
Payload   40 kgs/88.2 lbs
Bowl Diameter   75 mm/2.95 in
Construction   2 Stages
Material   Carbon Fiber
Height with Ground Spreader   40-147 cm/15.7-57.9 in
Height with Mid-spreader   49-142 cm/19.3-55.9 in
Transport Length   75 cm/28 in
Weight   3.3 kgs/7.3 lbs