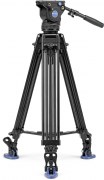 Benro BV6 Twin Leg Aluminum Tripod Kit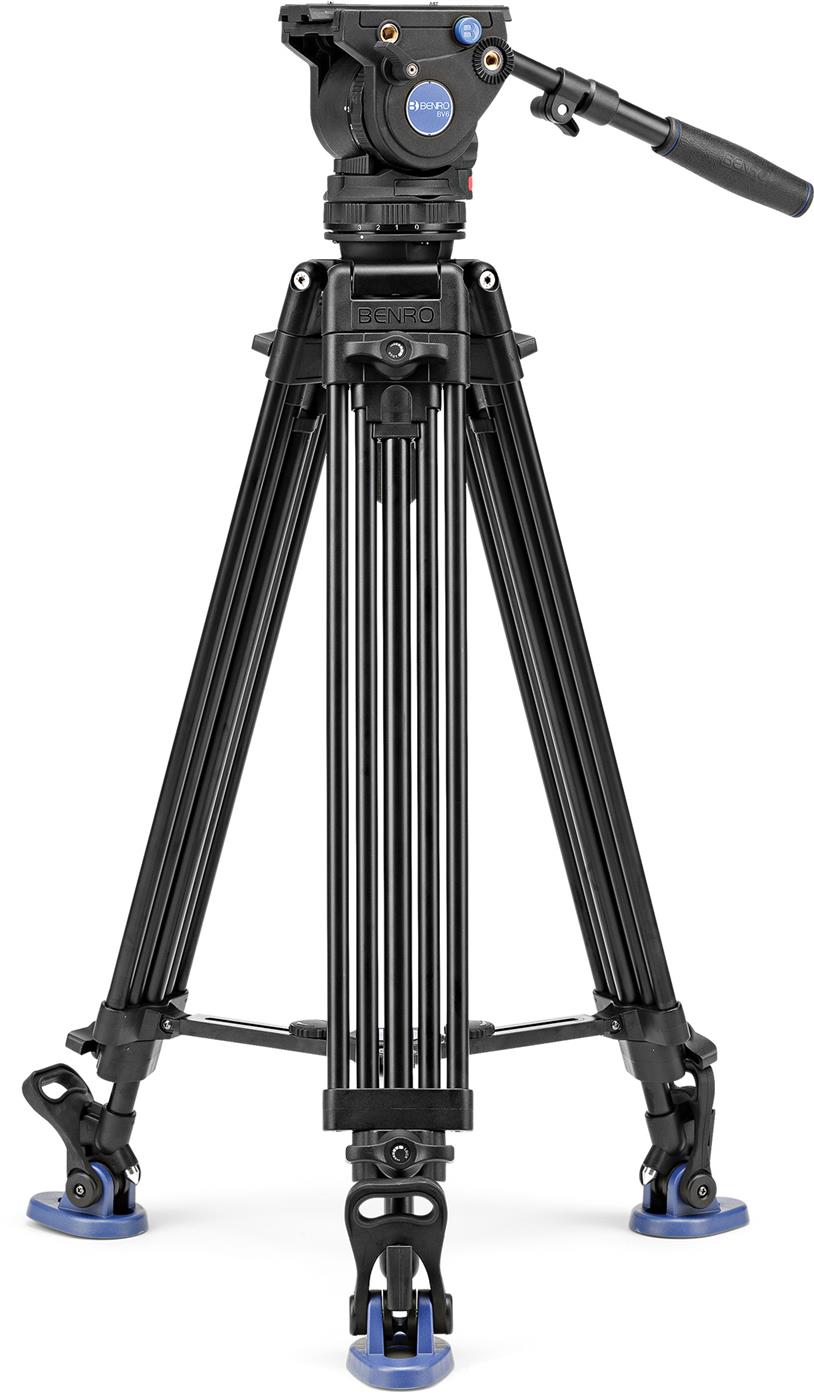 Specification
13.2 lb (6 kg) Load Capacity

75mm Head

Flat Base By Removing Tiedown Stud

8-Step Counterbalance

Independent 4-Step Pan and Tilt Drag

Manfrotto 501/504PL Type Sliding Plate

2-Stage Twin Leg Aluminum Tripod

30.3 to 65" Height Range

Mid-Level Spreader

Spike Feet & Removable Rubber Foot Pads
The Benro BV6 Twin Leg Aluminum Tripod Kit is a complete tripod system ideal for studio applications and handling camera rigs weighing up to 13.2 pounds. The kit pairs the 75mm-ball BV6 video head with a twin leg aluminum tripod. The BV6 head features a 8-step counterbalance system to dial in the correct amount for your set-up, and independent 4-step pan and tilt drag settings for precise control over camera movements. A Manfrotto 501/504PL compatible sliding quick-release plate is provided. All of the main controls, other than counterbalance, are located on the left side of the head making it easy to make adjustments with a single hand while operating the camera. For added versatility, the 75mm-ball tiedown stud is removable to convert the head to a flat base for use on a slider or other support device.

The 2-stage, 3-section twin leg aluminum tripod incorporates a 75mm bowl and offers sturdy support for the BV6 head. It features oversized quick positive leg locks for simple and fast setup, an adjustable/removable mid-level spreader, and dual spike feet with removable rubber pads. The tripod system extends to a maximum height of 65", while getting as low as 30.3". A carry case and shoulder strap are included.
Head

Supports up to 13.2 lb
Removable tiedown stud to convert to flat base head
8-step (0 to 7) counterbalance
Independent 4-step (0 to 3) pan and tilt drag
-60° to +90° tilt range
Manfrotto 501/504PL compatible sliding plate
Two 3/8"-16 accessory threads for mounting accessories, such as monitor or recorder
Bubble level
Legs

Twin leg aluminum tripod with 100mm bowl fitting
30.3 to 65" height range (with head attached)
Oversized twist lever leg locks
Adjustable/removable mid-level spreader
Dual spiked feet with removable robber pads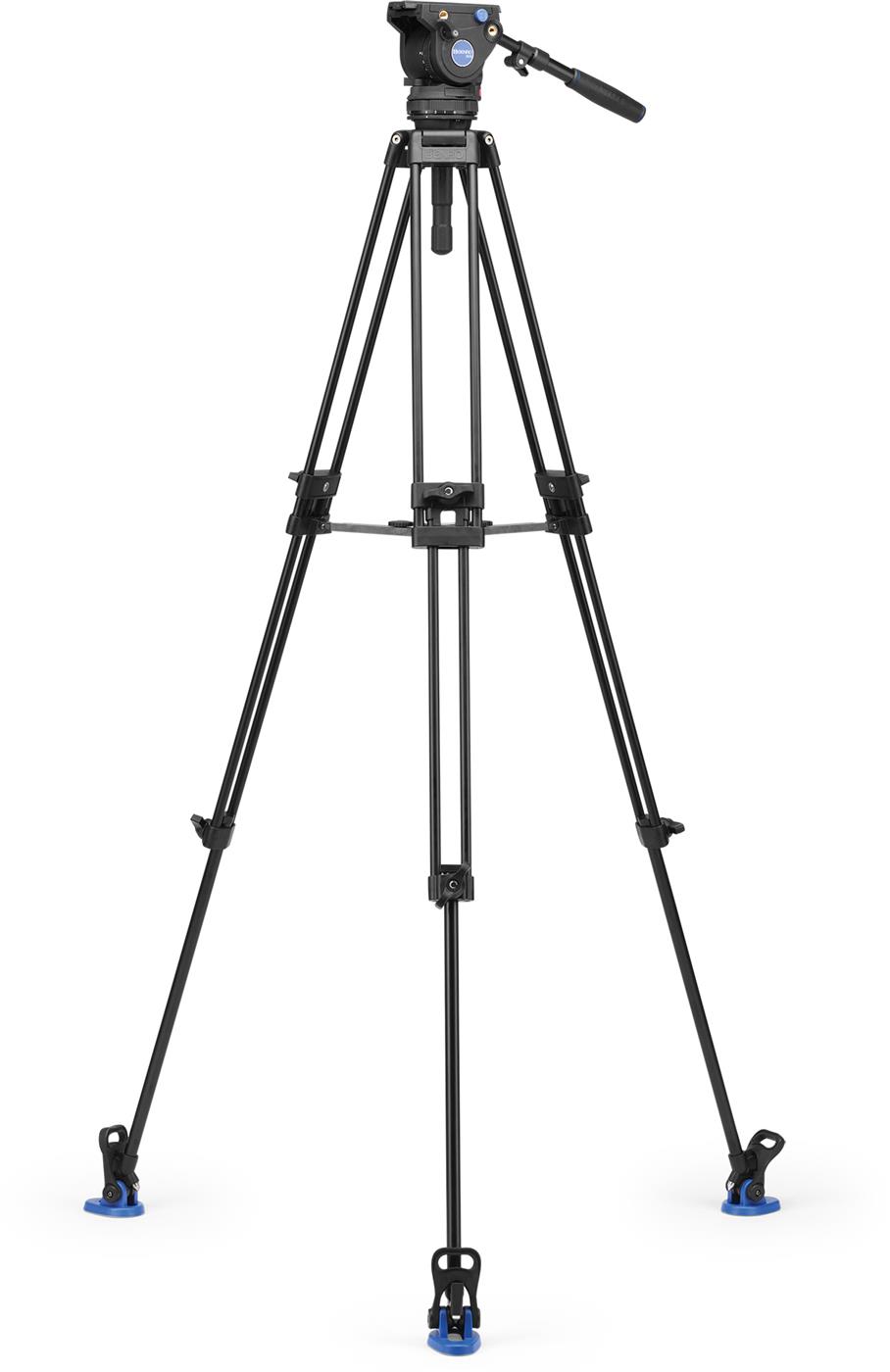 8-Step counterbalance
The 8-step counterbalance (steps 0–7) allows you to dial in the right amount of counterbalance for each setup, great when changing lenses or adding accessories. Each step provides a different amount of counterbalance. The 0 settings makes convenient camera balancing during set-up. The BV6 will balance loads up to 13.2 lb/6kg.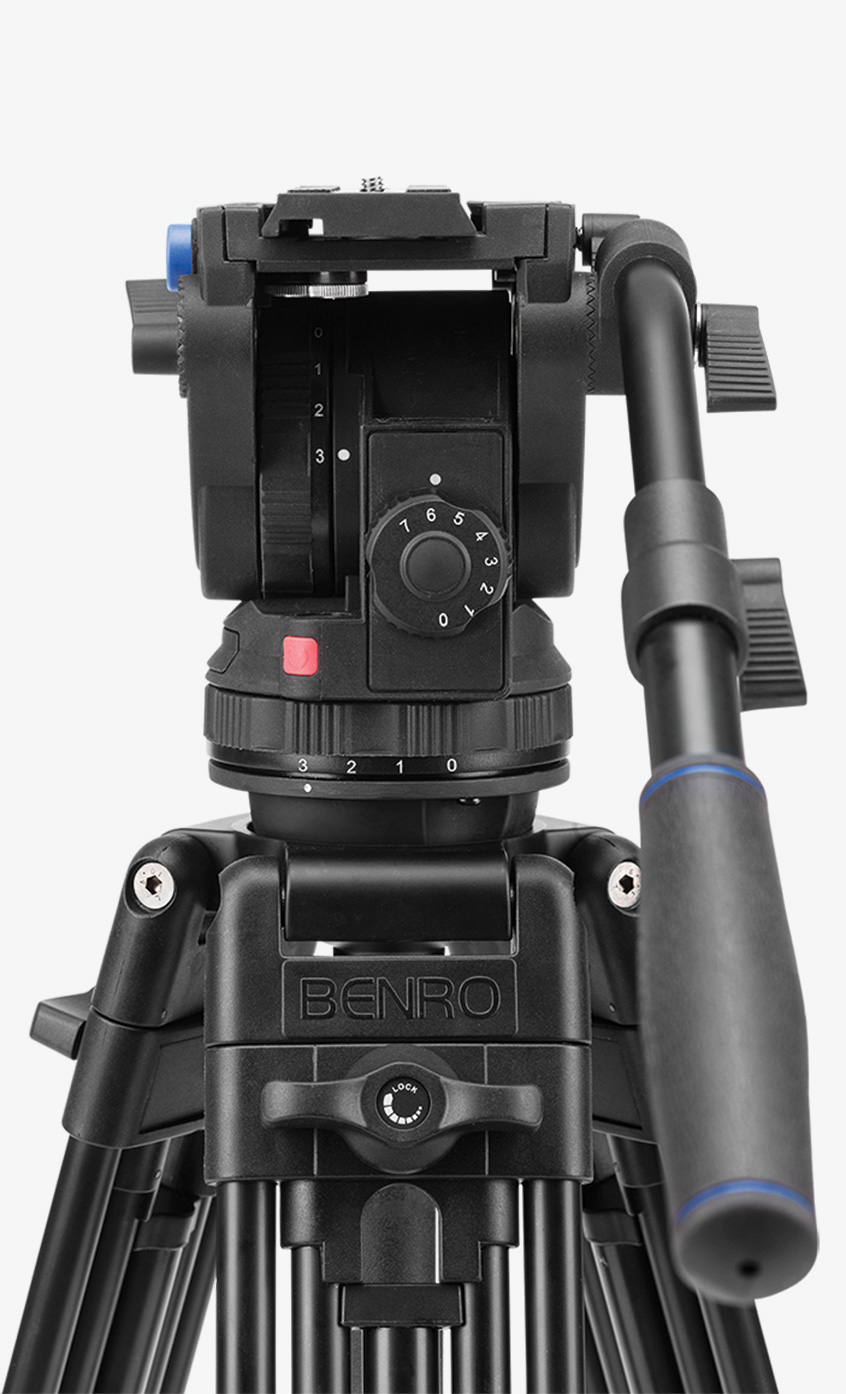 Floor spreader
Built-in extra stability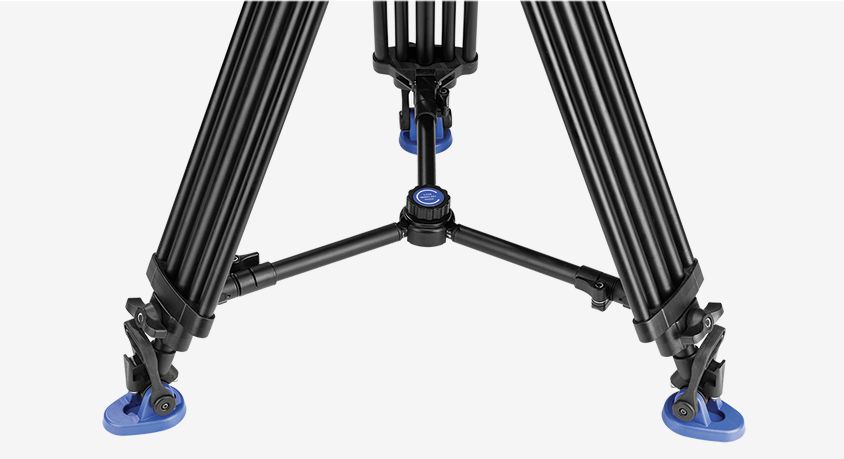 Independent Locks
Both the pan lock and the tilt lock can be turned on or off independently and are located on the operator side of the head for easy control. Tilt range for the BV10 is +90°/-65° and the BV 8 is +90°/-70°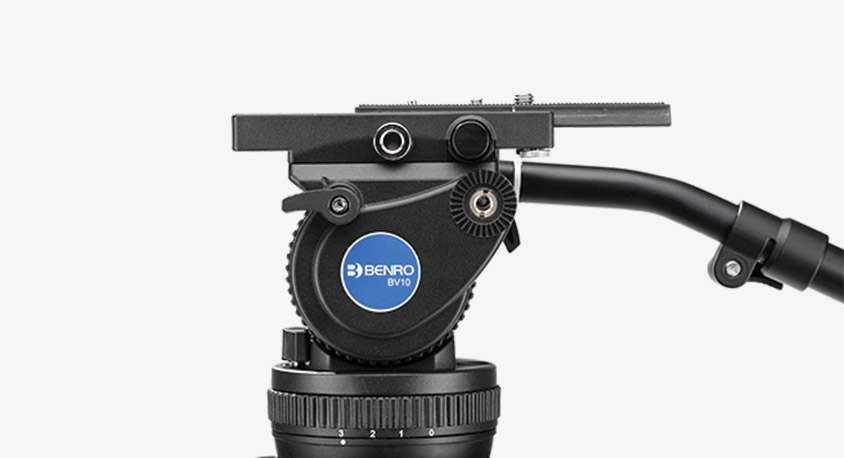 Sliding Quick Release Plate
The 501/504PL/Ace compatible sliding quick release plate makes it easy to set the balance point of your camera gear, quickly and precisely.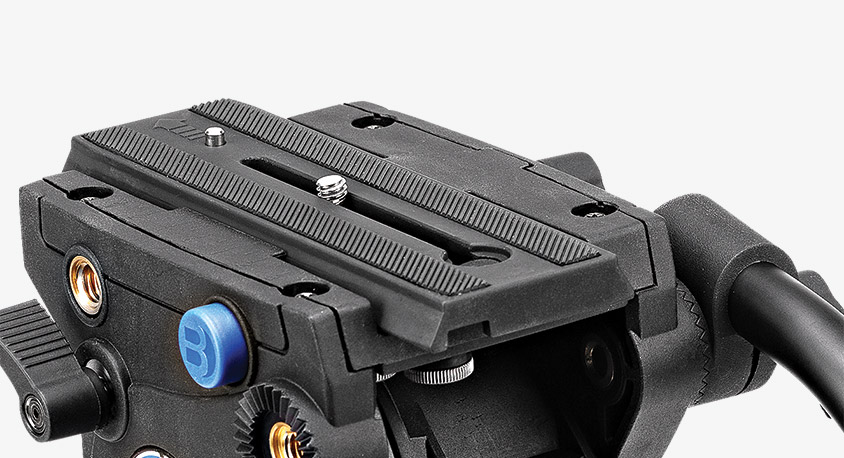 Double spike feet with removable rubber pads, and twist leg locks
The tripod height can easily be set by a twist of the quick lock leg levers, which combined with the anti-rotation legs enable fast and fumble free set-up.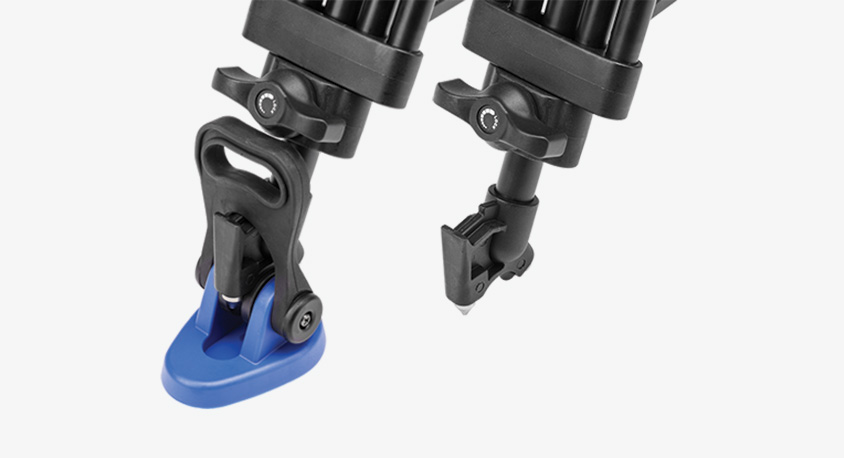 Carrying Case Included
Heavy Duty Case with backpack straps included for handy transport and protection of the tripod and head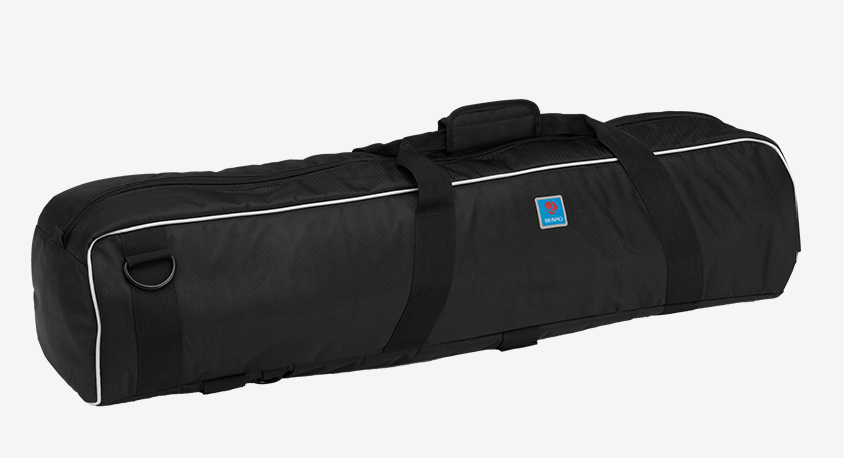 Convenient Features
The heads incorporate a 3/8-inch accessory mount, perfect for mounting a simple audio recorder or monitor. For added versatility, the tie down stud is removable to convert the BV 10 or BV8 head to flat base mode for mounting to a slider.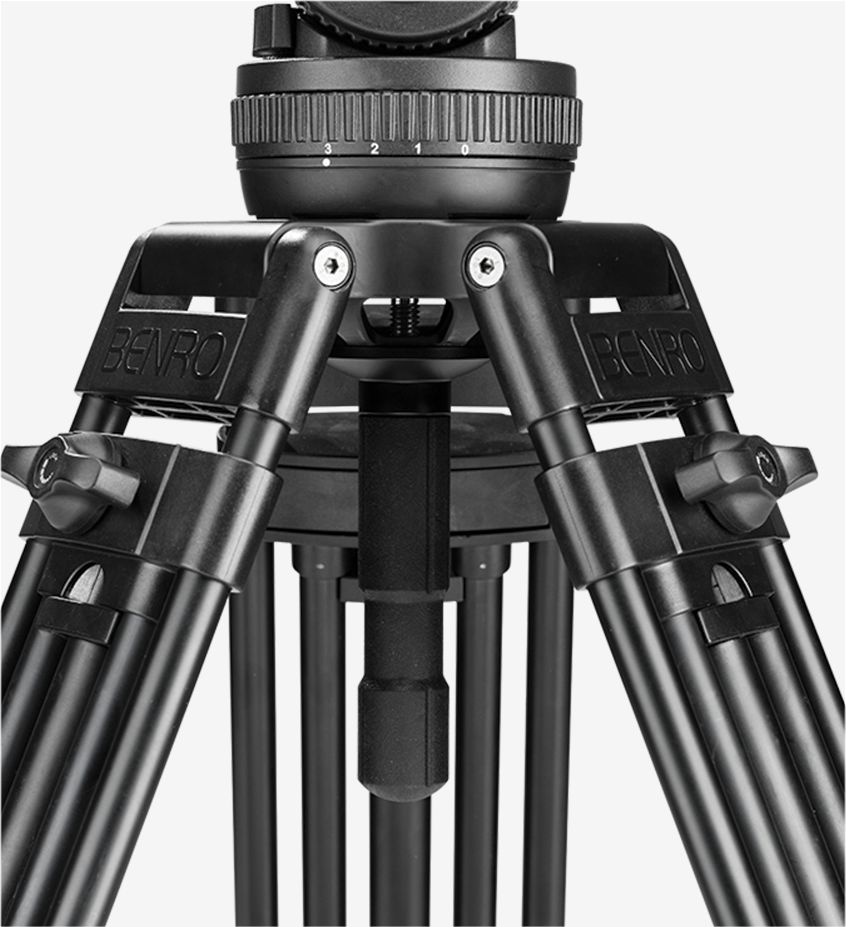 Independent pan and tilt drag
The BV6 has a 4-step pan and 4-step tilt drag for independent control over each movement, to ensure your movements are smooth and steady. The 4-step pan & tilt drag controls offer a more professional style setup and repeatable movements.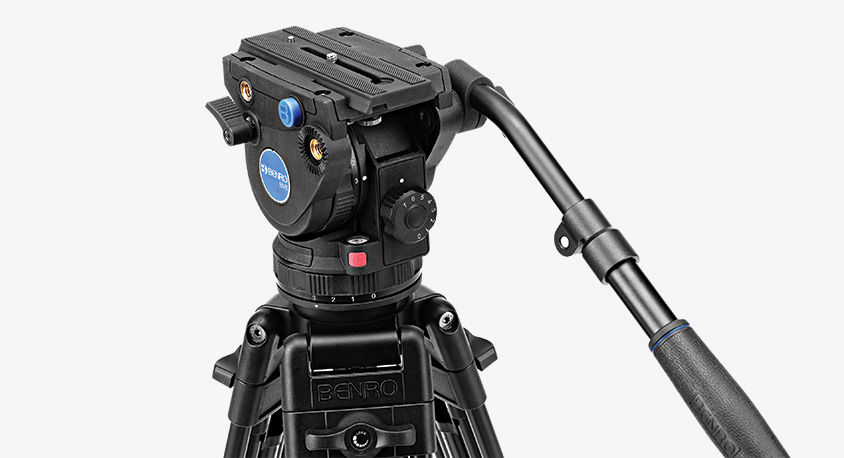 High-quality construction
Excellent stability is achieved with the two stage, 3-section aluminum tripod. The double tandem leg design incorporates an adjustable calibrated midlevel spreader, a metal 75mm bowl, oversized quick positive leg locks and dual spike feet with pads, making this kit perfect for maximum rigidity for on the go videographers. The BV6 kit has a maximum height of 65 in/1,651mm.