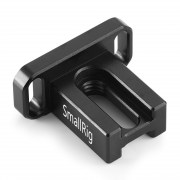 SmallRig Lens Mount Adapter Support for BMPCC 4K 2247
SmallRig Lens Mount Adapter Support for BMPCC 4K 2247 ที่ยึดอแดปเตอร์เลนส์ Metabones และ Viltrox เข้ากับเคจ SmallRig BMPCC 4K รุ่น 2203, 2254, 2255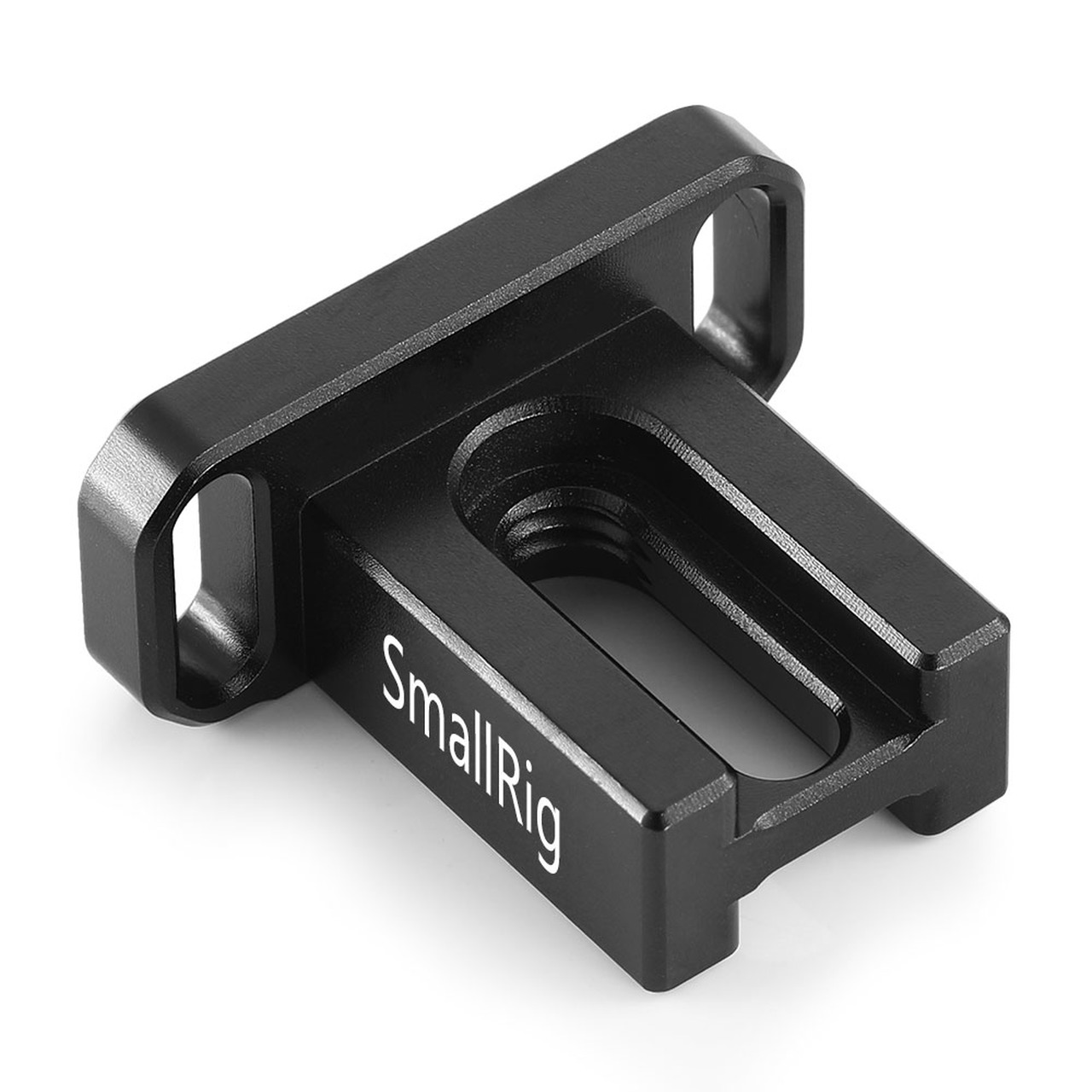 Key Features:
1. Compatible with SmallRig Cage for BMPCC 4K 2203, CVB2254 and CVB2255.
2. Works with 3 Metabones and Viltrox EF-M2 Lens Mount Adapter.
SmallRig Lens Mount Adapter Support for BMPCC 4K 2247 is designed to work with SmallRig BMPCC Cage 2203, CVB2254 and CVB2255. It mounts to the cage by two M4 screws, and lock the Lens adapter by one 1/4 screw. It supports the Lens adapter, relieves pressure from heavy lenses and prevents loss of signal.
Designer: Yetta White
NOTE:
1. This adapter support is NOT compatible with BMPCC 6K.
2. This adapter support can be used both upright and upside-down, please attach it accordingly.
Compatibility:
SmallRig Cage for Blackmagic Design Pocket Cinema Camera 4K cage 2203
SmallRig Half Cage for Blackmagic Design Pocket Cinema Camera 4K 2254
SmallRig QR Half Cage for Blackmagic Design Pocket Cinema Camera 4K 2255
Metabones Canon EF Lens to Micro Four Thirds T Smart Adapter (MB_EF-m43-BT2)
Metabones Canon EF Lens to Micro Four Thirds T Speed Booster XL 0.64x (MB_SPEF-m43-BT3)
Metabones Canon EF Lens to Micro Four Thirds T CINE Speed Booster ULTRA 0.71x (MB_SPEF-m43-BT5)
Metabones Canon EF Lens to BMPCC4K T Speed Booster® ULTRA 0.71x (MB_SPEF-m43-BT8)
Metabones Canon EF Lens to BMPCC4K T CINE Speed Booster® XL 0.64x (MB_SPEF-m43-BTB)
Metabones Canon EF Lens to BMPCC4K T CINE Speed Booster® ULTRA 0.71x (MB_SPEF-m43-BTA)
Viltrox EF-M2 Auto Focus Mount Adapter 0.71X
Package Includes:
1 x Lens Mount Adapter Support
1 x 1/4 Screw
2 x M4 Screw
2 x Hex Spanner
Product Dimensions: 35 x 28.5 x 16mm
Package Dimensions: 110 x 130 x 40mm
Net Weight: 18g
Package Weight: 23g
Materials: Aluminum Alloy