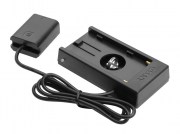 Battery Adapter Sony NP-F970 to NP-FW50
Battery Adapter Sony NP-F970 to NP-FW50 อแดปเตอร์แปลงแบต Sony NP-F970 เป็น NP-FW50 สำหรับต่อเข้ากล้อง Sony NEX-5, NEX-7, A6000, A6300, A6500, A7R, A7S, A7SII พร้อมช่องต่อไฟ DC 7.2V สำหรับต่อเข้าจอมอนิเตอร์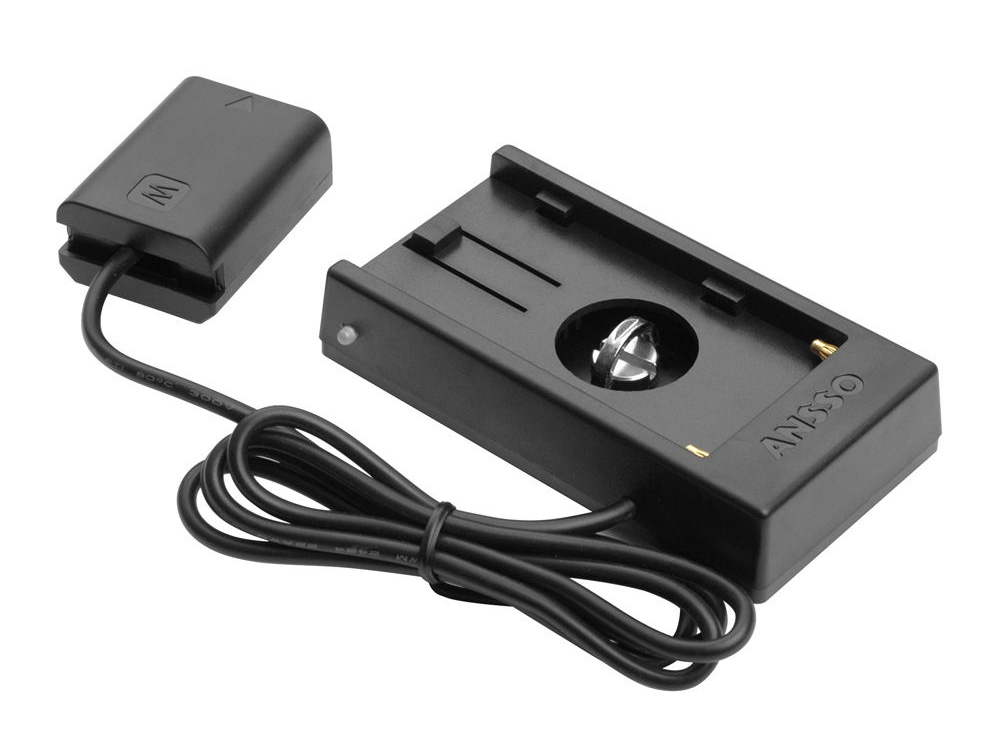 With this battery plate, you can turn NP-F970 series batteries into a replacement for NP-FW50.
Features:
When you mount it with your camera, it will show power level from the camera screen.
With DC 5.5/2.1 tap power, (7.2V IN/OUT)
Largely prolong shooting camera shooting hour.
Durable aluminum alloy battery plate, with protective rubber on the back.
Comes with 1/4" screw & hot shoe mount, can be mount on camera/rig.
Support camera model:
Sony NEX 5 series(Alpha NEX-5, Alpha NEX-5A, Alpha NEX-5C, Alpha NEX-5CA, Alpha NEX-5CD, Alpha NEX-5D, Alpha NEX-5H, Alpha NEX-5CH, Alpha NEX-5K)
Sony NEX 7 series
Sony DSC-RX10, DSCRX10/B, WW808143
Sony α7(Alpha a7, a7R, ILCE7/B, ILCE7K/B, ILCE7R/B, ILCE-7, ILCE-7R)
Sony α7R
Sony α7S
Sony α7II
Sony α3000
Sony α5000
Sony α5100
Sony α6000
Sony α6300
Sony a6500
Sony α7s II
Specifications:
Brand: Ansso
Plate Mount: Aluminum Alloy
Model: NP-F970 to NP-FW50
Package Size: 11 * 6 * 3cm / 4.3 * 2.4 * 1.2in
Package Weight: 129.5g / 4.6oz
Package Content:
1 x Ansso Sony F970 to FW50 battery adapter